American Madonna
Sculpted By
Seeley's Molds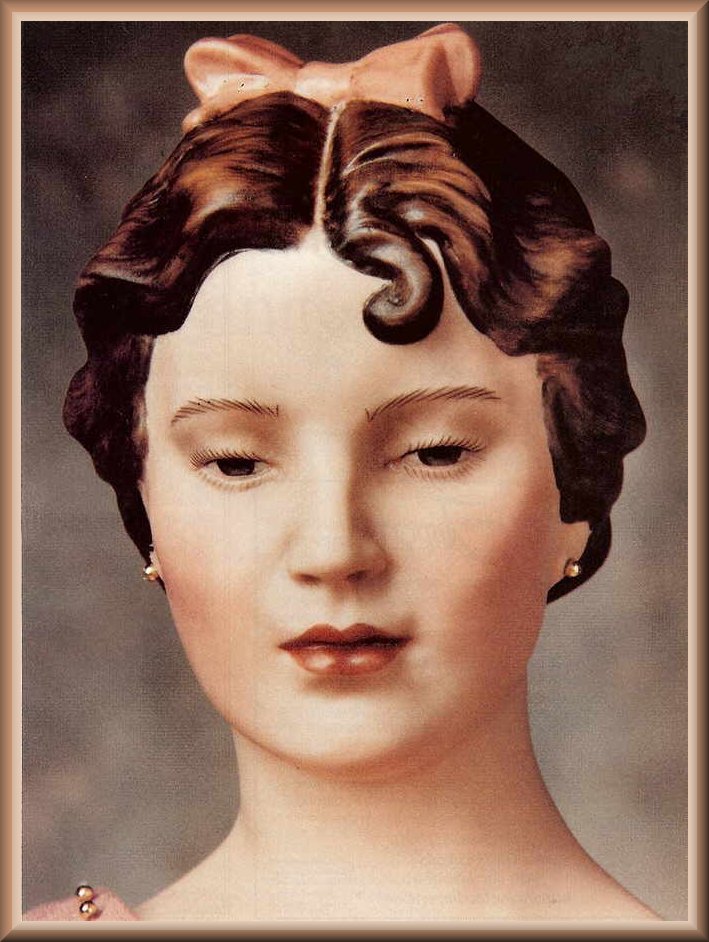 Available:
Lady Series
25" American Madonna
Shoulderhead
Arms
Legs w/molded shoes
Soft Fired $30.00
Bisque 75.00
.
Return Links:
Alphabetical Link
Series Link
.
Eyes closed & Painted Eyelashes or
Painted Eyes & Eyelashes
Hair net & Bow in Molded Hair in mold
A lovely 40's style lady doll.
Shoulderhead with molded hair & bow, arms and
legs with molded shoes.
Reference: Doll Crafter's July 1997
A Trio of Articles including two doll interpretations,
the pullout pattern and directions for the furniture.
.
Pages 52 & 74: Character Doll - Painting the American Madonna by Lee Bryant
(Shown w/Eyes closed & Painted Eyelashes)
.
Pages 54-55-72-73: Character Doll Mother's Night Out by Sheila Callen
(Shown w/Painted Eyes & Eyelashes)
.
.
Pages 58-66: Pull Out Pattern DPP254 American Madonna
(Dress, Slip & Panties for 25" Doll) by Sheila Callen
.
Pages 69-70: 1940's Dressing Table & Vanity Bench by Sheila Callen
.