Baby Gloria
"German" Baby Doll
Seeley's Mold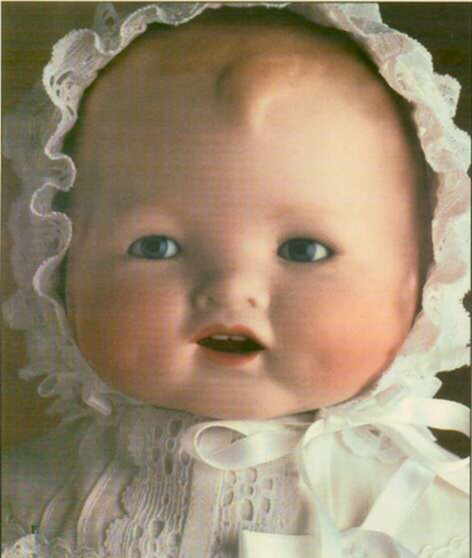 Antique Dolls:Baby Dolls Series
.
15" Baby Gloria Head (S209)
Gloria Arms (AL9209)
Gloria Feet
.
Soft Fire $18.00
Bisque 36.00
.
Return Links:
Alphabetical Link
Series Link
.
Wig Size: 11/12 "
Eye Size: 14mm

.
Beloved German baby doll.
Open mouth with teeth.
Flange neck.
.
Note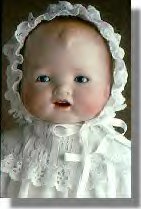 s:
.
.
This Porcelain Doll is:
Available in Porcelain SFGW (Soft Fired Greenware),
Bisque Blank (Unpainted Bisque), or
China Painted Porcelain Bisque (Painted Bisque
.
Note: Body Pattern included only with doll parts purchase
Baby Gloria..
Item Number: S209 $69.50
Arm and Leg mold Fits: S209 Baby Gloria, S232 My Dream Baby $33.00
Patterns: BP58 Body
References: Worksheet for Baby Dolls WSBDA & WSBD22.
Head circ. 11" (28cm), Eyes 14mm, Doll size 15" (38cm)
S209 Baby Gloria© head mold. Wt. 13lbs. + 11lbs A&L
SBD22 Worksheet. - MP18 Dress and bonnet.