Biddie
Sculpted by Kaye Wiggs
DollMaker Molds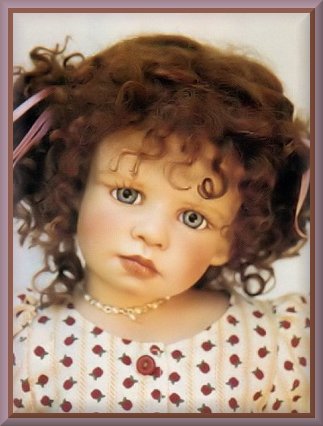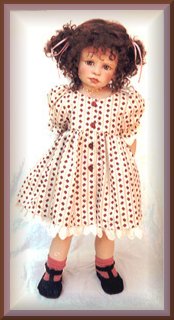 Available:
Younger Child
.
22" Biddie Head
Kerry Lee Chest/Belly Plate
Kerry Lee 3/4 Arms
Vanita 3/4 Legs
.
22" Biddie
Soft Fired $33.00
Bisque 70.00
.
Return Links:
Alphabetical Link
Series Link
.
Wig Size: 11/12 inches
Eye Size: 16 mm
.




Also see: Vanita Kerry Lee Little Feather
.
"Biddie is Kerry Lee's best friend buth they would not be more different.
While Kerry Lee is a "tomboy" type, Biddie loves to play dress up and
have her hair "fixed" and she might be just a little bit spoiled! Kaye Wiggs"
.
Body Pattern DM1 135 BP supplied with complete doll purchase only.
Painting Technique Sheet DM1 138 available with complete doll purchase only.
.
This Porcelain Doll is:
Available in Porcelain SFGW (Soft Fired Greenware),
Bisque Blank (Unpainted Bisque), or
China Painted Porcelain Bisque (Painted Bisque)
.
Customer Spotlight of Biddie
by Doll Artist: Jennifer Wehrwein