Claire "Statuette"
Bunny Morris & Paul Jackson
Seeley's Mold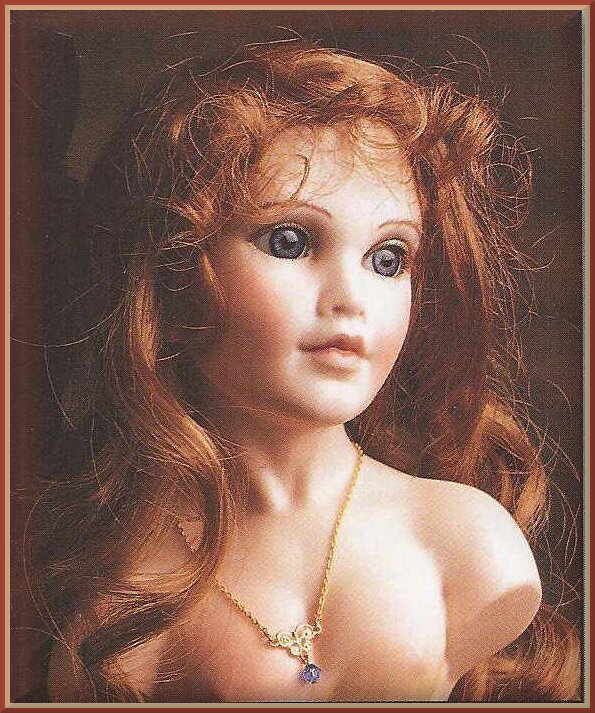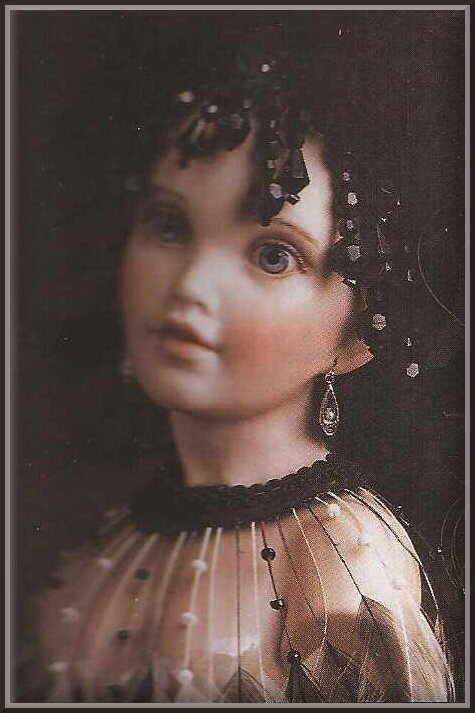 Available:
10" Claire "Bust" Statuette
Bisque (Only) $35.00
.
Sold in "White Porcelain" Bisque Only
.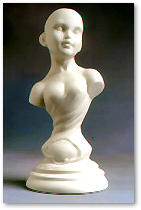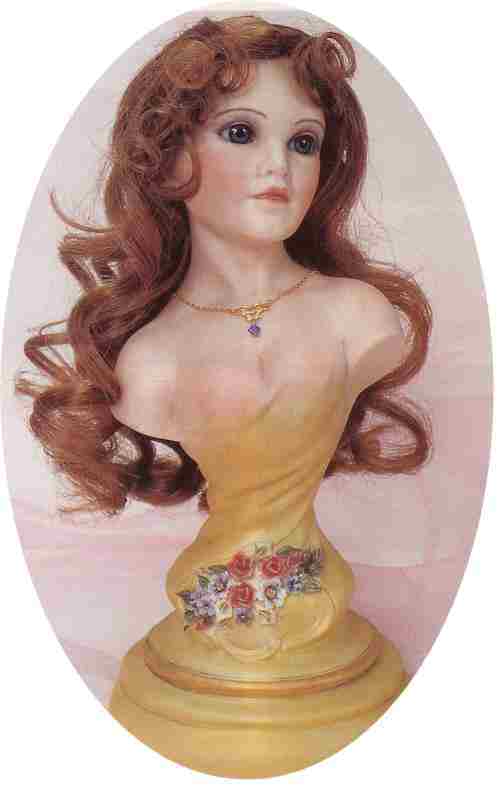 Return Links:
Alphabetical Link
Series Link
.
Claire is sculpted onto a 4.5" (11.5cm) base with a rounded panel for inscribing
or china painting, making this a wonderful piece to use as a top award or memento.
.
Height: 10" (25cm),
Eyes: 14mm
Head circ.: 8" (20cm)
Base is 4.5" (11.5cm)
.
Claire's classic beauty and feminine silhouette is reminiscent of Greek and Roman statues.
Her slightly turned head with delicate facial features and
expressive eyes is perfect for the Dimensional Doll Painting Technique.
Bust, shoulders, and slim waist allow for painted clothing in rich colors or for imaginative costuming.
,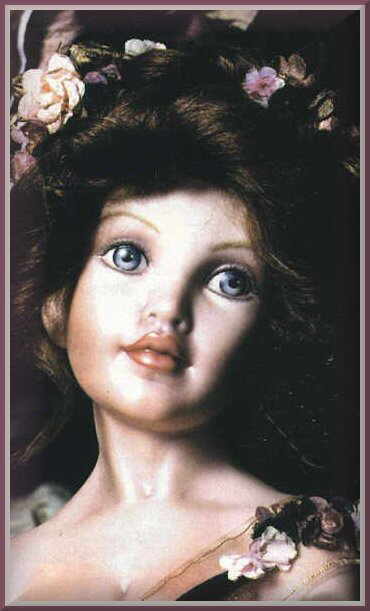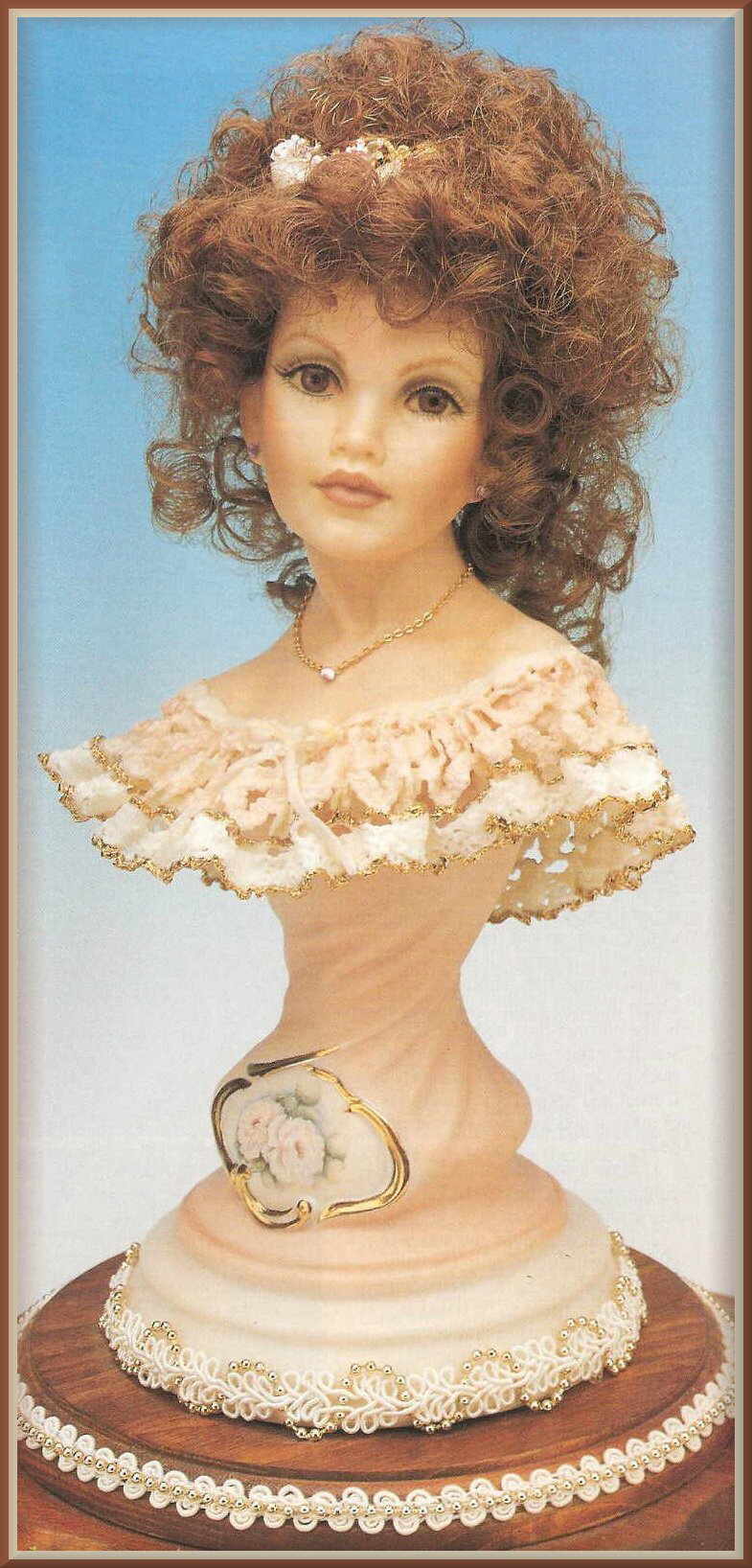 Reference: Doll Artisan, Vol. 18, No. 2.
Reference: Dollmaking Vol. 15 No. 5







.
Available in Porcelain SFGW (Soft Fired Greenware),
Bisque Blank (Unpainted Bisque), or
China Painted Porcelain Bisque (Painted Bisque)











Created exclusively for Seeley's by the team that brought you the Enchanted Dollies, Bunny Morris and Paul Jackson.
Claire's classic beauty and feminine silhouette is reminiscent of Greek and Roman statues.
Her slightly turned head with delicate facial features and expressive eyes is perfect for the Dimensional Doll Painting Technique.
Bust, shoulders, and slim waist allow for painted clothing in rich colors or for imaginative costuming.
Claire is sculpted onto a 4.5" (11.5cm) base with a rounded panel for inscribing or
china painting, making this a wonderful piece to use as a top award or memento.
Reference: Doll Artisan, Vol. 18, No. 2.
Head circ. 8" (20cm), Eyes 14mm.
Doll size 10" (25cm).

SC246 Claire(c) statuette mold Wt. 31lbsj $149.00 plus S&H