Cocoa
Sculpted by Magge Head Kane
Seeley's Mold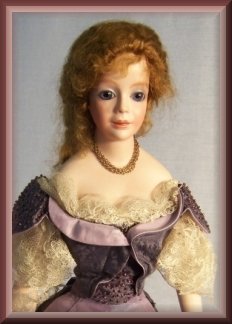 Available:
Lady / Fashion Series
.
22 1/2" Cocoa Shoulder-head (S801)
3/4 to Full Cocoa Arms (A9801)
Cocoa Full Legs w/ high heels (L9801)
.
All Porcelain (Shoulder-head & Arms makes
All Porcelain upper body -
Full legs with molded high heels)
.
Soft Fired $40.00
Bisque $85.00
.
Return Links:
Alphabetical Link
Series Link
*Wig Size: 6/7" (15cm) *
Eye Size: 10 mm
*Note: (Mohair wigs available-inquire)
or painted eyes
.
Copy of Cloth. Body Pattern BP-22 supplied with doll purchase only
.
Starter holds only availabe in SFGW purchase or painted eyes.
.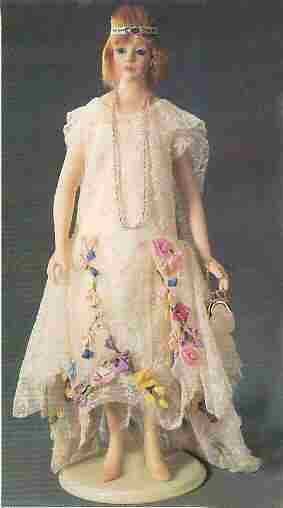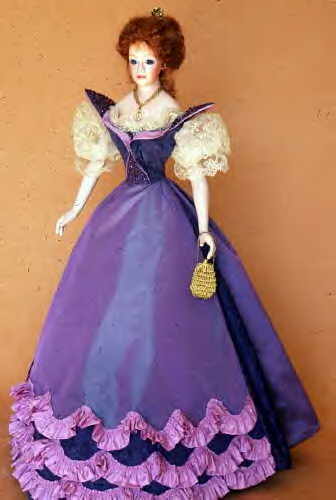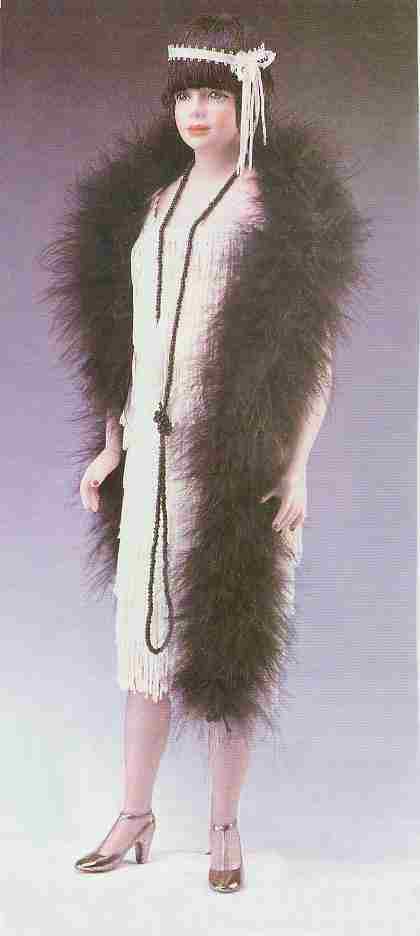 *Cocoa 1980's Gown by Lyn Alexander
.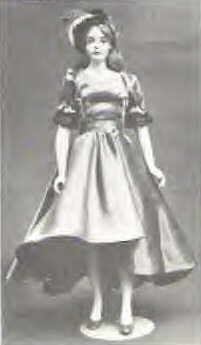 Description
Classic lady doll with beautiful features, elegant shoulders and long slender arms,
Sculpted by Magge Head Kane.
Painted or glass eyes.
Elegant beauty with an hour glass figure.
.
.
Available in Porcelain SFGW (Soft Fired Greenware),
Bisque Blank (Unpainted Bisque), or
China Painted Porcelain Bisque (Painted Bisque)
.
Cocoa is a modern doll, sculpted by Maggie Head Kand and
re-created by Jean Castille using Modern Doll #9
Doll Makers Worksheet by Jean Castille, DAG Instructor
.
(Pouring & Firing Instructions)
When pouring this doll, leave the slip in the mold a cuple of minutes longer than usual,
so that the sew holes in the shoulderplate and rim of arms & Legs in the leather hard stage.
When firing, stand the head up.
Put a small amount of Porcelain Prop up into the shoulder plate,
then stand the greenware on a small amount of silica sand or Tabular Alumina.
Fire legs standing on their open ends.
Lay arms on a bed of slica sand or Tabular Alumina.
..

.
.
S801 COCOA HEAD MOLD Price: $71.00
22.5" (57cm) s801 Cocoa Shoulder head mold
AL9801 Arm mold Leg Mold (molded shoes with heels)
body pattern LB322