F.Gaultier Fashion
Molds from: Bell Collections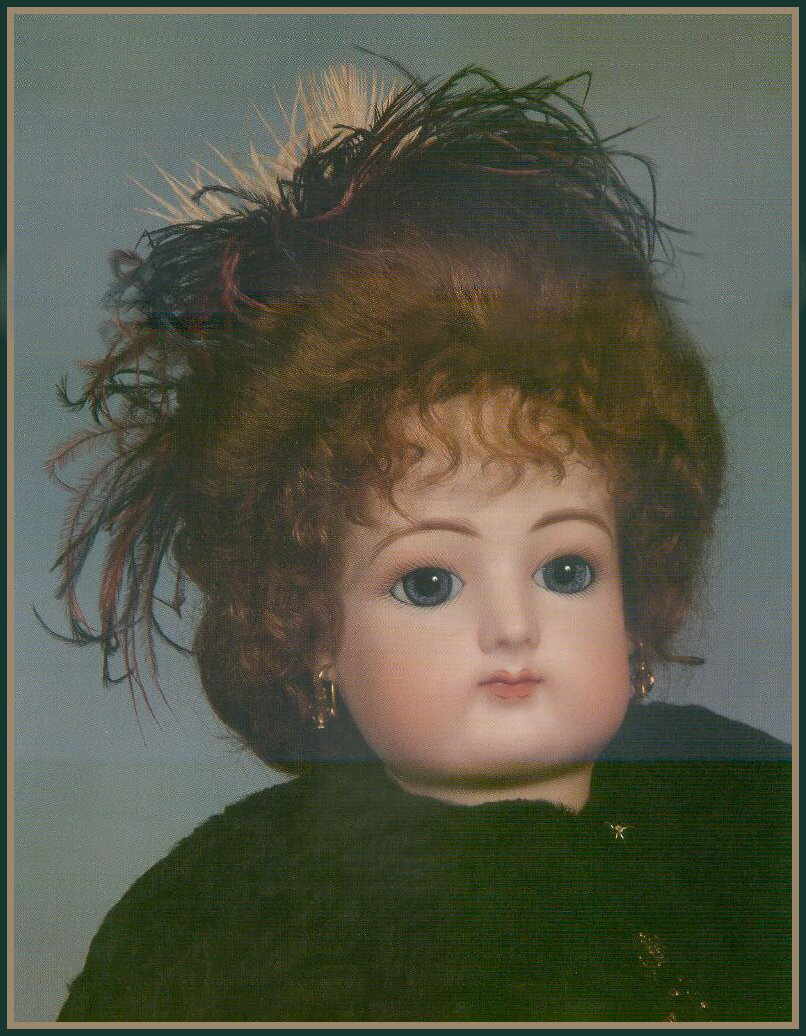 Interpretation by Artist Doll "Karen Vaughn"
.
Available:
Listed under: Antique or Modern Section of Lady Doll
31" F. Gaultier Fashion Doll Head
Shoulder Plate
Arms
Legs
.
Soft Fired $ 45.00
Bisque $90.00
(Please note Option of Painted Bisque Not available as an Antique Reproduction)
Interpretation
.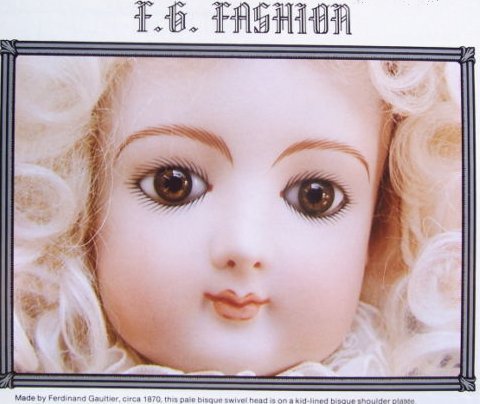 Return Links:
Alphabetical Link
Series Link
.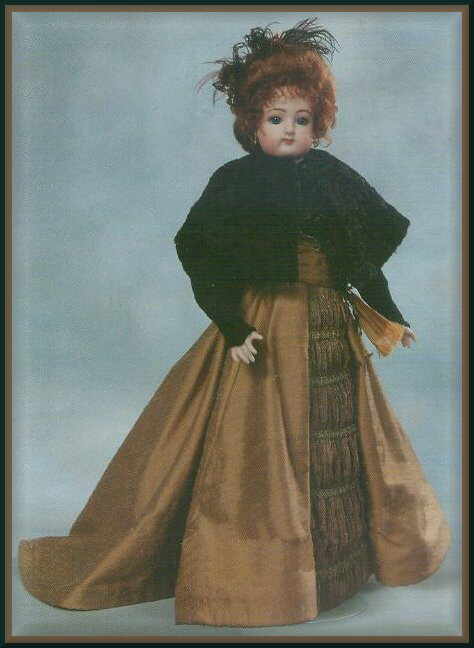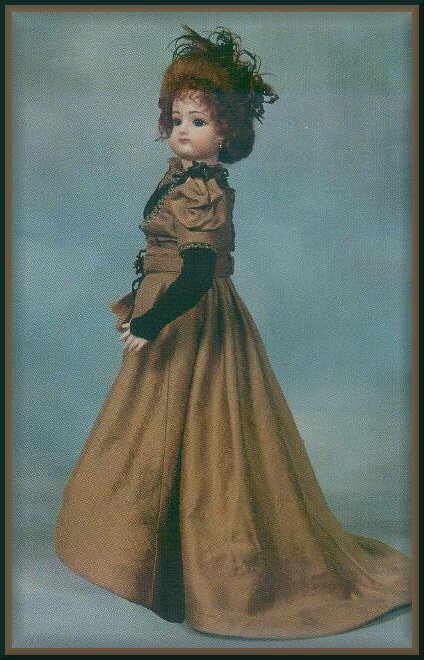 Costume made by "Karen Welch & Glenda Carey"
.
Note: See Excellent Article's in Doll Maker Winter 2002 Issue
F. Gaultier Fashion - Antique Doll Interpretation by Karen Vaughn
Costume made by: Karen Welch & Glenda Carey
using a Bell Pattern designed by Genie Stallings costumed this F.G. Lady.
.
.
This Porcelain Doll is:
Available in Porcelain SFGW (Soft Fired Greenware),
Bisque Blank (Unpainted Bisque), or
China Painted Porcelain Bisque (Painted Bisque)
(Only as Modern Doll and Not as an Antique Reproduction)
.
Note: We do not accept orders for Rare reproduction dolls that
require special china Painting techniques
to be true to antique authenticity.
(In other words we do not paint "Antique Reproduction" Dolls or Parts)
.
Information found in Karen Vaughn's article referenced above:
French Fashion dolls were produced from the 1850's to the 20th century.
These display shapely, type figured dolls were used to display glamorous Parisian costumes.
The F. Gaultier Fashion doll was often marked with F.G. on the back of the head.
They were found on gusseted kid bodies, wooden bodies, leather bodies, and cloth bodies.
Most have glass eyes and pierced ears.
.
Head MD 2702
Shoulderplate MD 2703
Arms MD 2704
Legs MD 2705
If Antique Dolls are requested in painted bisque:
They will be painted as we want to, but not as a reproduction order,
The doll is our "Interpretation" Painted Bisque.
Others paint and then post pictures for sale but almost without fail they say ...
Interpretation and that lets them off the hook,
so they can paint it their way with no repercussions from a potential buyer.