Hush-A-Bye
Sculpted by Doll Artist: Kay McKee
Klowns by Kay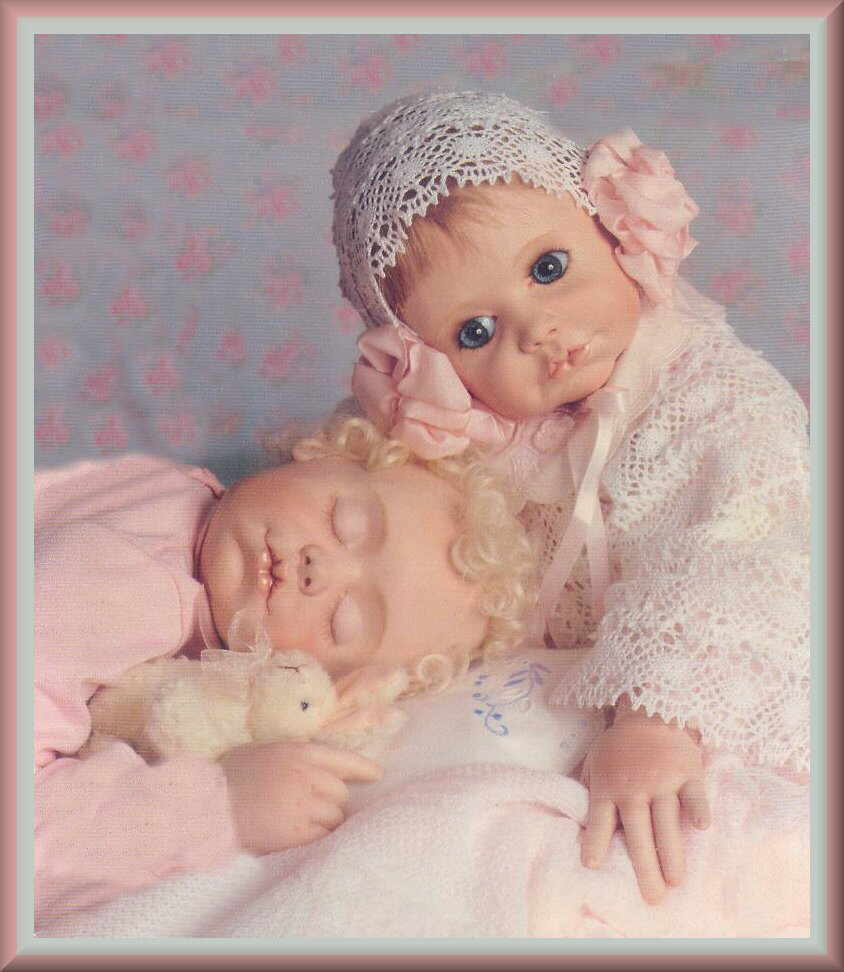 Click Here for Another Picture of Hush-A-Bye
Available:
Baby/Child Series
.
28" Hush-A-Bye Head (Flange Neck)
Hush-A-Bye Arms
Hush-A-Bye Legs
.
Soft Fired $ 37.00
Bisque 80.00
.
Available Option:
28" Hush-A-Bye Head & Hands (only)
W/ Cloth Legs Pattern
.
Another feature of Hush-A-Bye is the doll is large enough
to wear real baby clothes in sizes from three to six months.

.
Included w/Purchase:
Body Pattern for Either Doll & Technique Sheet
.
Interchangeable Parts:
TBD
Possible: Other 28" Babies that have a head circumference of 15/16"
ie: 28" Angel Cheek Arms or Legs by Spanos
Return Links:
Alphabetical Link
Series Link
.
Wig Size: 15/16 inches
Eye Size: 22 mm
.
.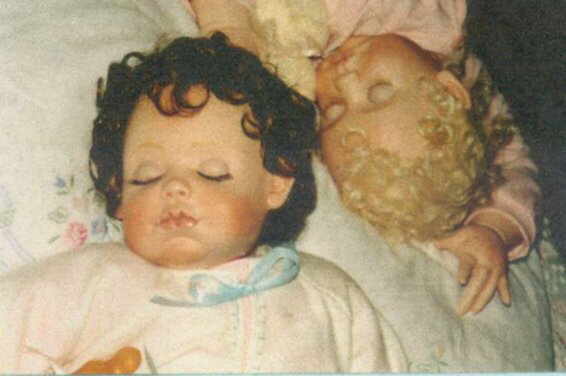 Kay McKee originally Sculpted Hush-A-Bye as a Sleeping Baby,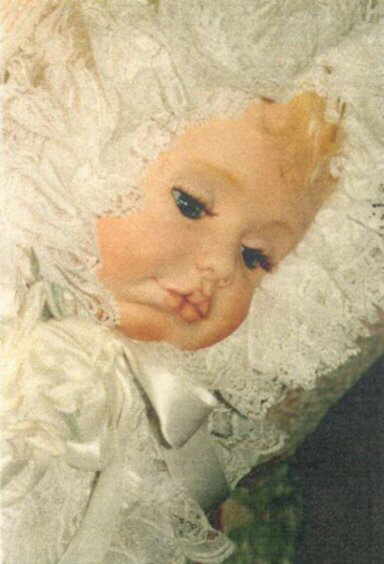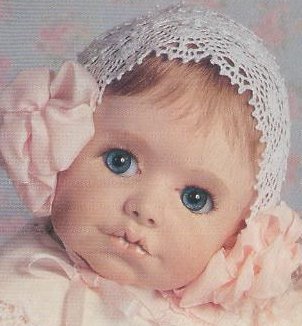 But Hush-A-Bye can easily be adapted as a Drowsy, or Wide-Eyed Awake Baby Doll as well.
Also large enought so doll can wear appropriate size 3-6 month baby clothes
Hush-A-Bye was inspired by Kay McKee's lst Granddaughter "Katelyn".
.
Another feature of Hush-A-Bye is the doll is large enough
to wear real baby clothes in sizes from three to six months.
This will give you the opportunity to display a special outfit that you
hated to pack away such a a christening gown or a favorite outfit.
.
Hush-A-Bye (as seen in January 1996 Issue of Doll Crafter front cover and article by Kay McKee)
is indeed a baby to want to have and to love. have lovely features, the legs come up to the body leg of cloth.
She is sweet either lying down or sitting up.
.
ALSO SEE: ANNA CLAIRE
(Shoulderhead Doll & Uses Hush-A-Bye Arms & Legs)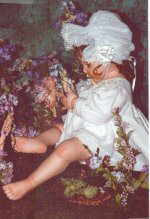 .
* Patterns & Information are available from:
Owner of Klowns by Kay Molds
Charlotte Casperson
www.childhoodfantasies.com
.
Available in Porcelain SFGW (Soft Fired Greenware),
Bisque Blank (Unpainted Bisque), or
China Painted Porcelain Bisque (Painted Bisque)