Special Customer Spotlight Page
Christine Wadella's
"Jamie Marie" as a Bride
Christine doesn't have internet so her granddaughter emailed me these pictures.
She also wrote this message in her email.
"My name is Jeri, Christine is my grandmother.
This doll is Jamie Marie.
She is very beautiful and
I feel so blessed my grandma thought of me when she made it.
I am so very proud of my grandma,
she is one awsome lady."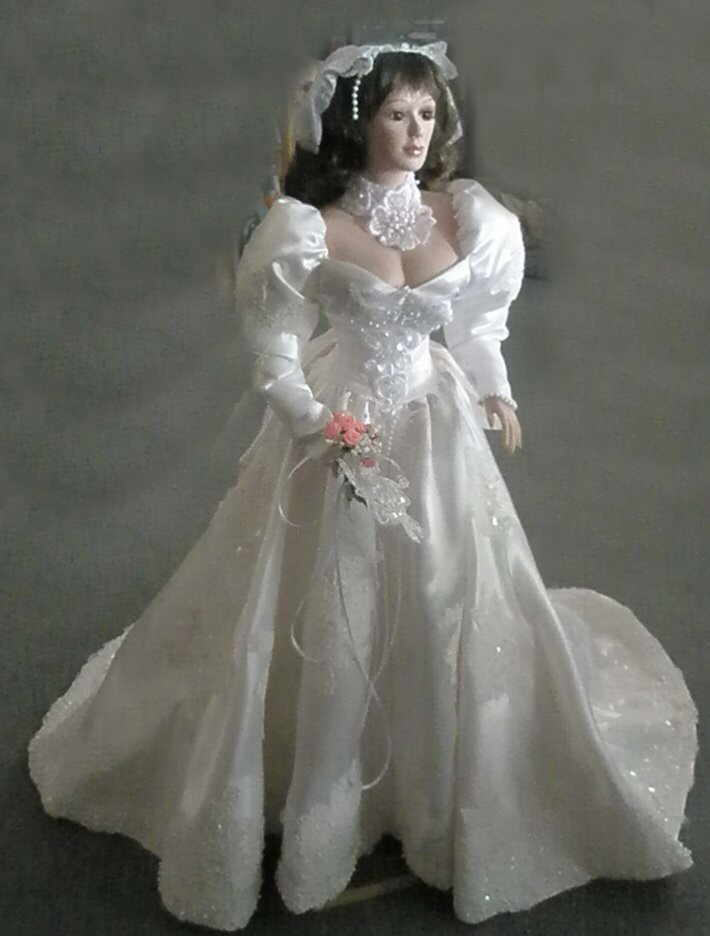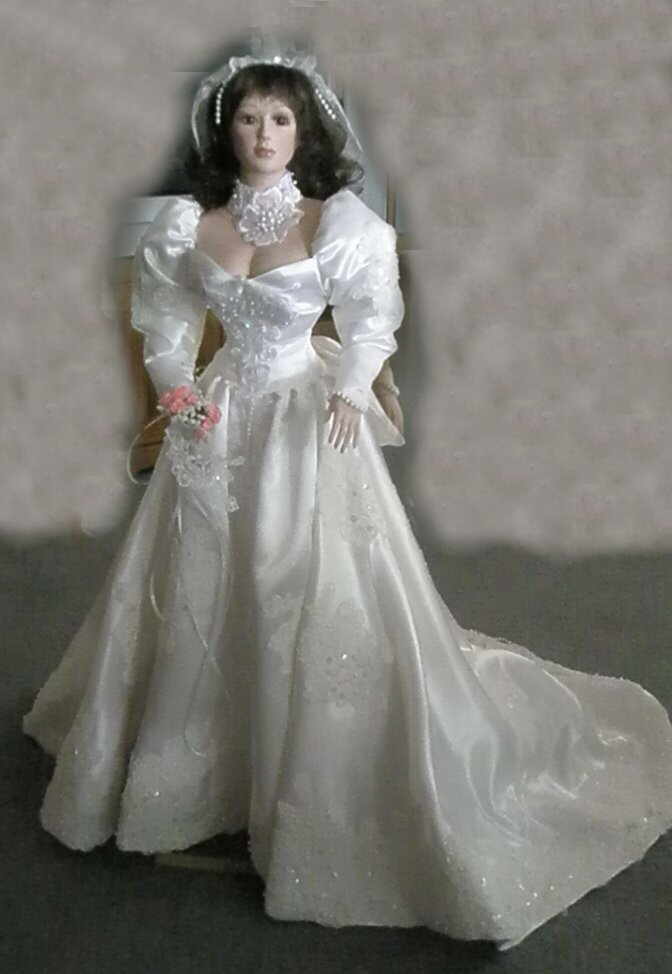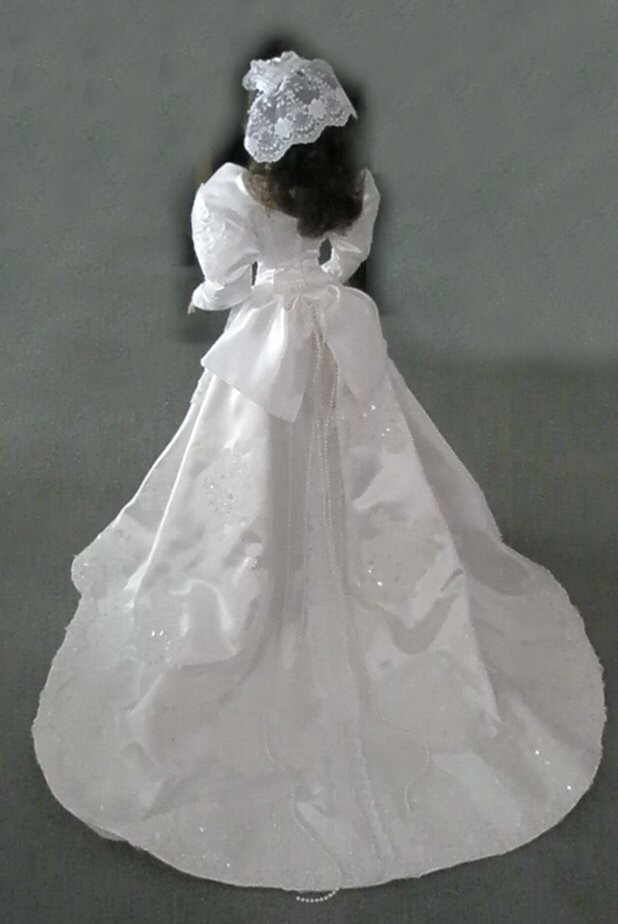 Christine Wadella is 80+ and she does all her costume's for everyone of her dolls.
She is such a delightful lady and I am so glad she found Dolls Your Way.
This lady is a true inspiration and has such a postive attitude.
Date: 5-24-08
Jamie Marie's Page
.
Click her to see picture from her past when she started doing dolls:
Christine Wadella