Ms. Jennifer
By Vicki Hamilton
Vicki's Original Molds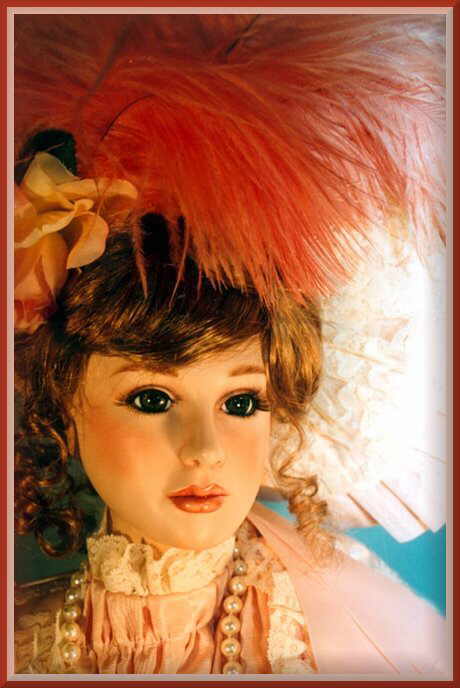 Spotlight
"Linda Plaskett"
Painted by & Picture of Doll
Show with permission
.
Available:
5' 4" Fashion Lady Doll
.
Ms. Jennifer Head
Shoulderplate
1/2 Arms
1/2 Legs
.
(Cloth Body Doll)
.
5 Foot 4 inches
.
Ms. Jennifer in Painted Bisque
Head and S/P
Arms
Legs
.
SFGW $175.00 *
Bisque Blank $249.00
.
* SFGW is discouraged because it will
require several boxes
so shipping cost for SFGW will be much more than bisque.
.
Return Links:
Alphabetical Link
Series Link
.
Eye Size: 26"-28" mm
Wig Size: 21" inches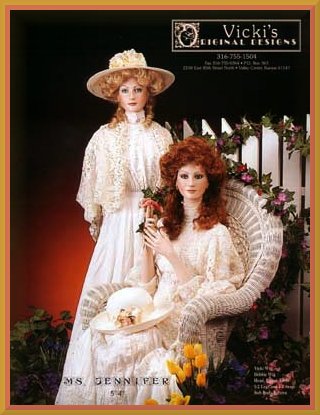 This Porcelain Doll is:
Available in Porcelain SFGW (Soft Fired Greenware),
Bisque Blank (Unpainted Bisque), or
China Painted Porcelain Bisque (Painted Bisque)
.
5' 4" Lady Doll (Ms. Jennifer)
Ms. Jennifer is an original head by Vicki,
sculpted from features of Jennifer Stipp,
Debbie's delicate hands and feet were used for the model.

.
Bisque Ms. Jennifer weight approx: 16-20 lbs and will fit in one box
SFGW Ms. Jennifer will probaby take 3 boxes to ship.



V315 Ms Jennifer Head $250
V340 Shoulder Plate $120
V356 Right 1/2 Arm $150
V318 Left 1/2 Arm $150
V319 Right 1/2 Leg $150
V320 Left 1/2 Leg $150
Mold price $1,070 plus S&H
.
Do not have the V316 Upper Torsto $250
We have V340 Shoulder plate $120