Kelly
"Kelly's Birthday"
Sculpted By Artist: Jane Zidjunas
Doll Carriage Mold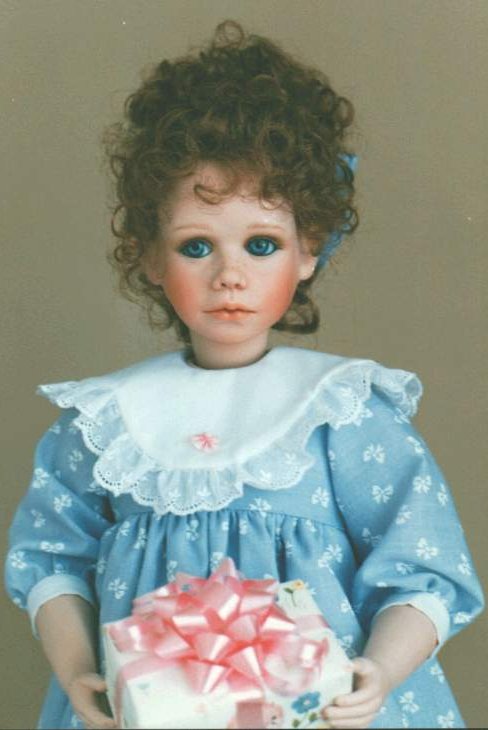 Available:
Toddler/Child Series
.
17" Kelly Head
Shoulder Plate
Arms
Standing Legs
.
17" Kelly
Soft Fired $25.00
Bisque 50.00
.
Interchangeable Parts:
TBD
Return Links:
Alphabetical Link
Series Link
.
Eye Size: 12mm
Wig Size: 7/8 in.
.
Copy of Kelly's Cloth Body Pattern & Instruction
and Techique Sheet supplied w/complete doll purchase
.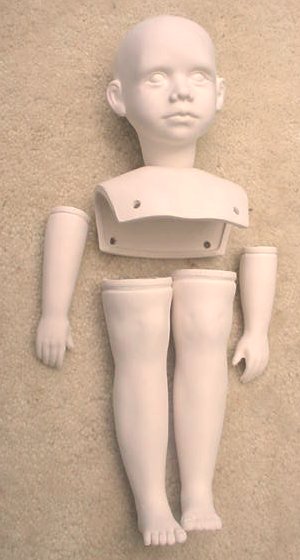 This Porcelain Doll is:
Available in Porcelain SFGW (Soft Fired Greenware),
Bisque Blank (Unpainted Bisque), or
China Painted Porcelain Bisque (Painted Bisque
all with or without a Kit






.
Specifications:For Kelly
Approx. 17" High. Other info in technique sheets.
Molds to make the complete doll:
* JZ-KH Kelly Head (17")
*JZ-111 Arms
*JZ-111 Legs
* JZ-111 Shoulderplate
Kelly Head (17") Price: $89.00 ± S&H
Arms Price: $20.00 + S&H
Legs Price: $30.00 + S&H
Shoulderplate Price: $10.00 + S&H
Other Packets: Kelly (17") Dress pattern $5.95 + S&H
Head includes: Body Pattern & Technique Sheet.
Doll Carriage
7043 Tree Top Lane
Rockford, Michigan 49341
616 874 6111
Write: Jane Zidjunas
6060 Cannon Highlands Dr
Belmont, MI 49306
Or Call
616-874-6429