Lindsey
Sculpted by Kaye Wiggs
Doll Maker Molds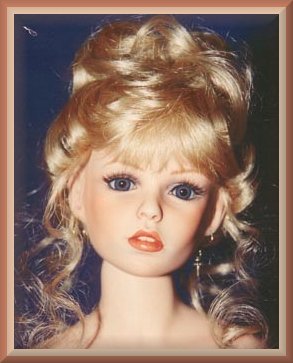 Click on Picture for Full View Picture
Available:
Teen/Lady Series
.
24" Lindsey Head
Ariana Breast Plate
Lindsey Arms
Ariana Legs
#111 Molds
.
24" Lindsey
Soft Fired 33.00
Bisque 70.00
..
Interchangeable Parts:
TBD
.
(Substitution of Mara Legs are Additional cost to above price)
.
Return Links:
Alphabetical Link
Series Link
.
Wig Size: 10/11 inches
Eye Size: 14 mm
.

This Porcelain Doll is:
Available in Porcelain SFGW (Soft Fired Greenware),
Bisque Blank (Unpainted Bisque), or
China Painted Porcelain Bisque (Painted Bisque)
.
(Body Pattern & Instructions available only with Doll Purchase)
.
Also See:
.

24" Lindsey