"Little Miss Muffet"
or "Baby's First Steps"
The Nursery Collection
Sculpted by Kay McKee
Klowns by Kay Molds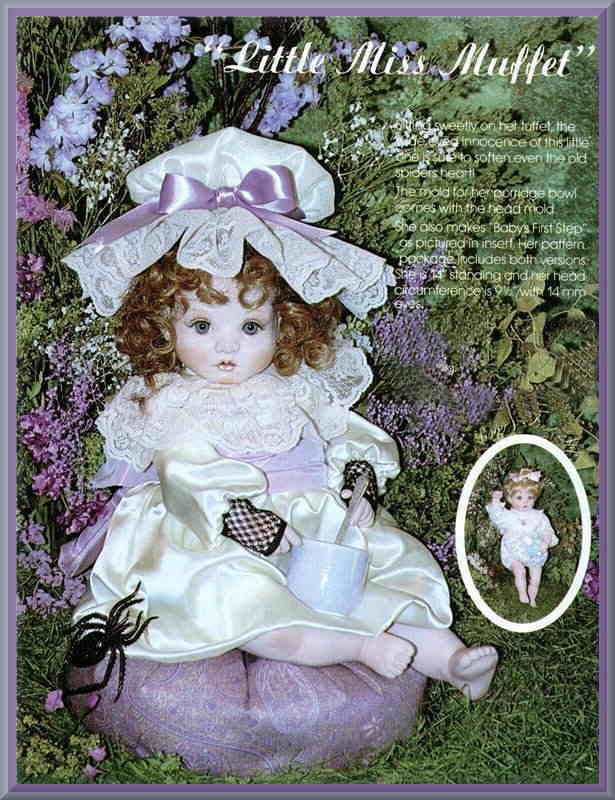 Available:
Baby/Child Series
..
"Little Miss Muffet" Head or
"Baby's First Steps" Head
Nursery Arms
Barefoot Nursery Legs
.
9" High when Seated
14" High if Standing

.
Soft Fired $22.00
Bisque 45.00
.
Return Links:
Alphabetical Link
Series Link

Wig Size: 9/10 inches
Eye Size: 14 mm

Also makes "Baby's First Steps"
.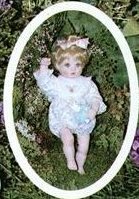 .
Nursery Rhymes
LITTLE MISS MUFFET
Little Miss Muffet
Sat on a tuffet,
Eating of curds and whey;
There came a big spider,
And sat down beside her,
And frightened Miss Muffet away.
.
Available in Porcelain SFGW (Soft Fired Greenware),
Bisque Blank (Unpainted Bisque), or
China Painted Porcelain Bisque (Painted Bisque)
.


* Patterns & Information are available from:
Owner of Klowns by Kay Molds
Charlotte Casperson
www.childhoodfantasies.com