Caroline Bebe
by Theo Menzenbach
Seeley's Mold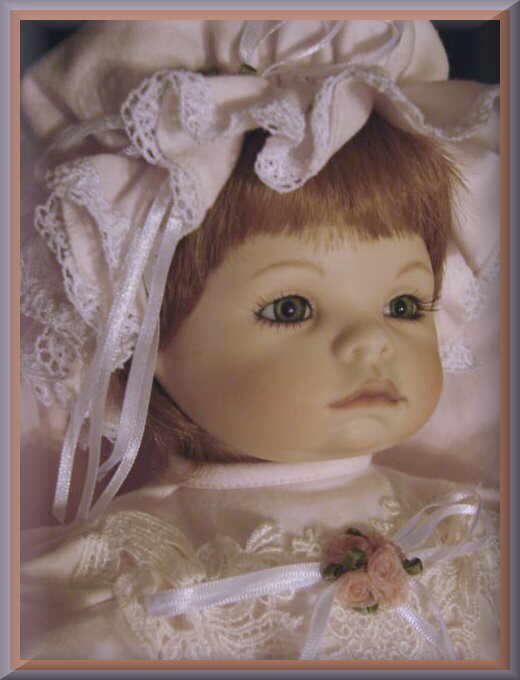 Customer Spotlight
By Doll Artist Chris Hinds
Click on photo for close-up
Chris's Interpertation of is Absolutely Precious
"Thanks Chris for Sharing both of your Caroline Bebe Photos"
Available:
20" Baby - Series
.
20" Caroline Bebe Head
Arms
Legs
.
Soft Fired $22.00
Bisque 45.00
.
Interchangeable Parts:
20" BABY ARMS
20" BABY LEGS
Return Links:
Alphabetical Link
Series Link
.
Wig Size: 11/12 inches
Eye Size: 16 mm
.