Jenny
by Frances Lynne
Bella Bambina Mold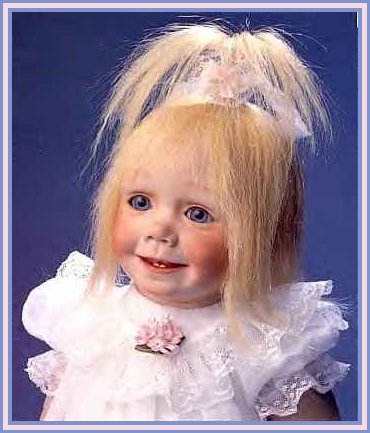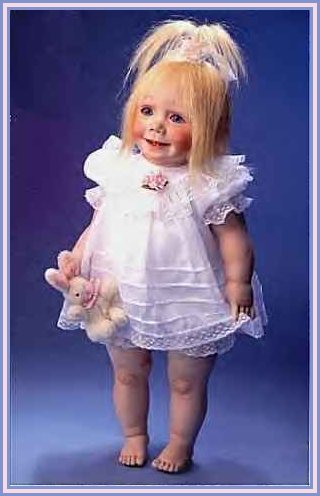 Customer Spotlight
Click Here to See More Pictures of Jenny as a Look-A-Like One Year Old
By Doll Artist Adrienne Viscuso
Available:
24" Toddler/Baby-Bella Bambina Series
.
24" Jenny Head
Large Toddler Arms
Large Toddler Legs
.
Soft Fired $29.00
Bisque 60.00
.
Interchangeable Parts:
.
Jenny can fit in the Baby or Toddler Series
depending on the arms & legs you choose
.
24" Baby Series Arms
24" Baby Series Legs
.
Return Links:
.
Alphabetical Link
Series Link-Toddler Catagory
Series Link-Baby Catagory
.
Wig Size: 13/14 "
Eye Size: 20 mm
.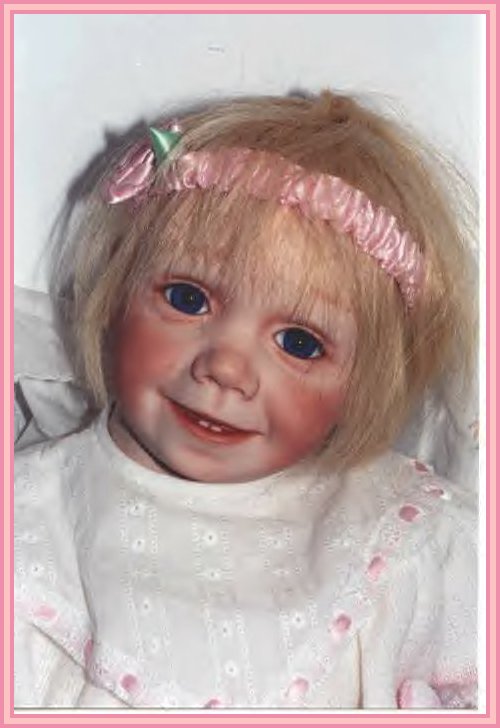 Available in Porcelain SFGW (Soft Fired Greenware),
Bisque Blank (Unpainted Bisque), or
China Painted Porcelain Bisque (Painted Bisque)