"Lady" Nancy Jean
Sculpted by Artist: Darlene Lane
Bell Mold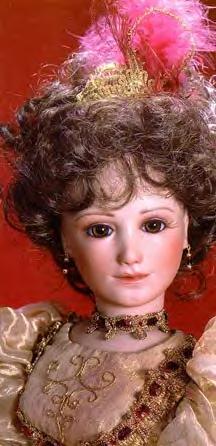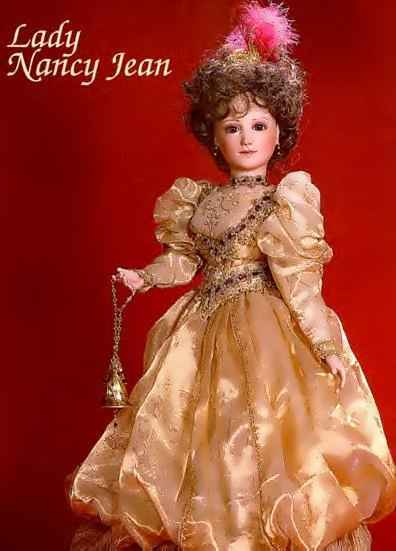 Available:
23" Lady Gold Marque Series
.
23" Lady Nancy Jean
Nancy Jean S/P
Nancy Jean Arms
Nancy Jean Legs
.
Soft Fired $25.00
Bisque 40.00
.
Return Links:
Alphabetical Link
Series Link
.
Head Cir: 10"
Eye Size:
.
Lady Nancy Jean was created by artist Darlene Lane
to commemorate Bell's 50th Anniversary and is a Special Limited Edition.
.
For further details of the story behind this elegant doll and the painting technique,
see the April/May 1998 issue of Doll Makers Workshop magazine.