Sunny
by Donna Rubert
Doll Artworks Mold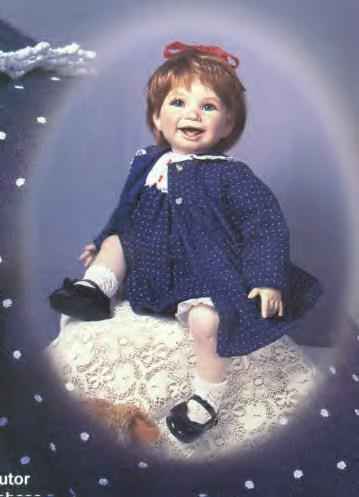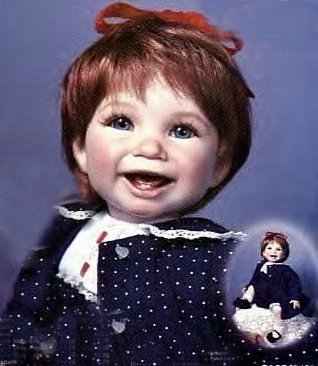 Available in Three Sizes:
.
Sunny Head
Baby Shay S/P
Baby Shay Arms
Baby Bent Legs
.
20" Sunny-Baby Shay Series *
Soft Fired $25.00
Bisque 55.00
.
24" Sunny-Baby Shay Series
Soft Fired 30.00
Bisque 65.00
.
9" Sunny Head
9" Baby Shay Arms
9" Pitty Patty Legs
.
9" Sunny *
Soft Fire $15.00
Bisque 35.00
Interchangeable Parts:
.
20" ARMS
20" LEGS
24" ARMS
24" LEGS
.
Note: TT, Ballerina, or Full Legs cost extra
.
Return Links:
Alphabetical Link
Series Link
.
Use Doll Artworks Body Pattern:
(If using Baby Shay S/P, Arms & Legs)
9" DA 1213
20" DA 1165
24" DA 1131
.
.
Available in Porcelain SFGW (Soft Fired Greenware),
Bisque Blank (Unpainted Bisque), or
China Painted Porcelain Bisque (Painted Bisque)
.
Interpertation of Sunny
By Doll: Artist Mary Carter
Shown with Permission from Artist
.
Customer Spotlight
Click Here to See pictures of Sunny as a Boy -
Look-A-Like One Year Old
By Doll Artist Adrienne Viscuso
.