Talula
by Kelly RuBert
Doll Artworks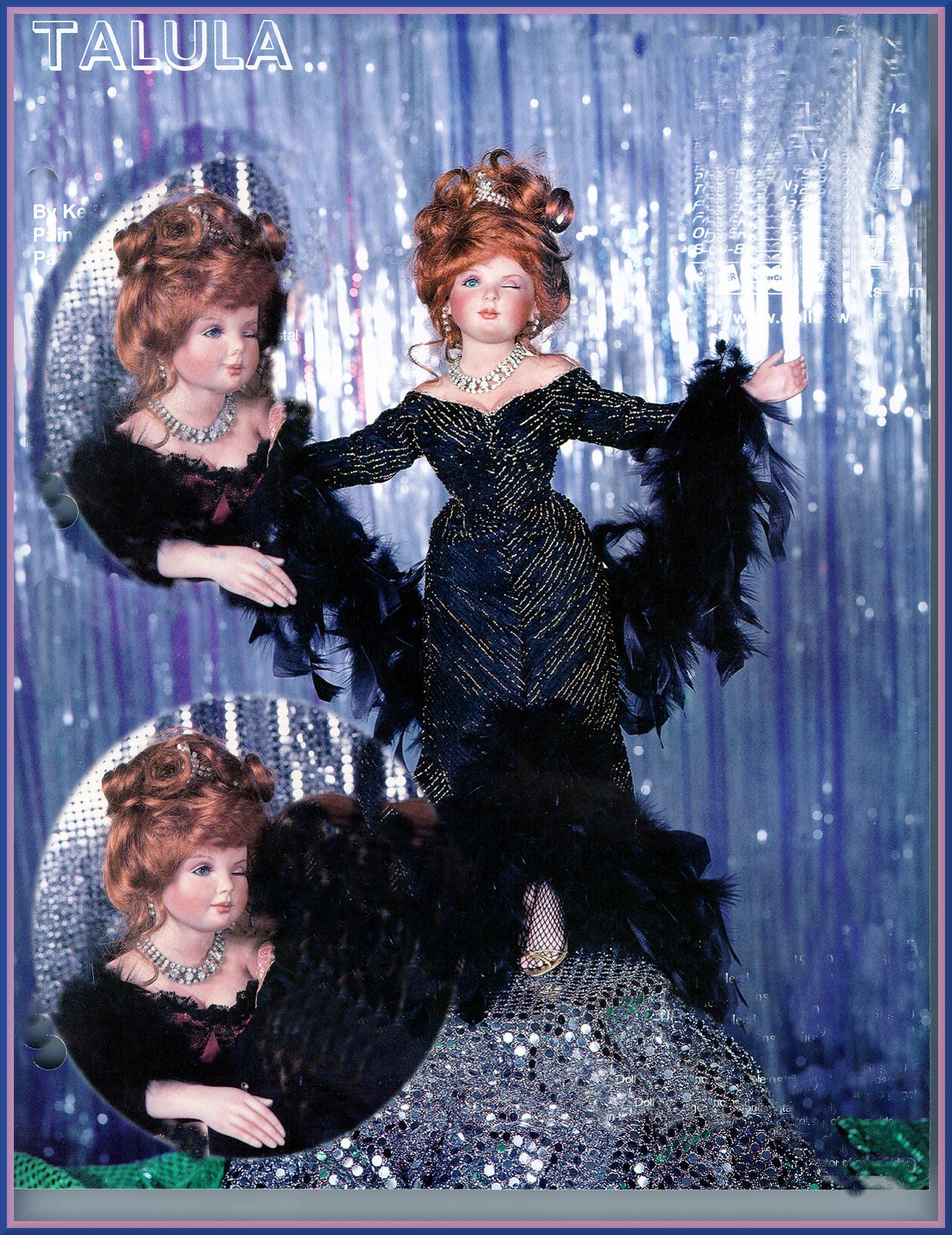 Available:
Lady Series
.
21" Talula Shoulderhead
20" S-16 Arms
20" S-16 Straight Legs
.
Soft Fire $30.00
Bisque 65.00
.
.or
.
23" Talula
w/ 23" high heel legs
Soft Fire $35.00
Bisque 70.00
.
Interchangeable Parts:
20" S-16 Bent Legs
23" Dianna Lady Legs w/High Heels
Return Links:
Alphabetical Link
Series Link
.
Eye Size: 10mm
Wig Size: 10-11
Shay Wig Carrot
.
.
Customer Spotlight Page
"Talula"
By Special Doll Artist and Friend:
"Linda Watrous"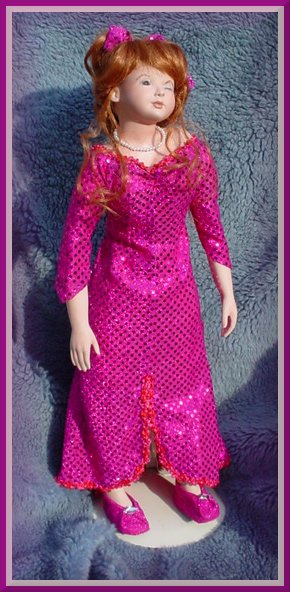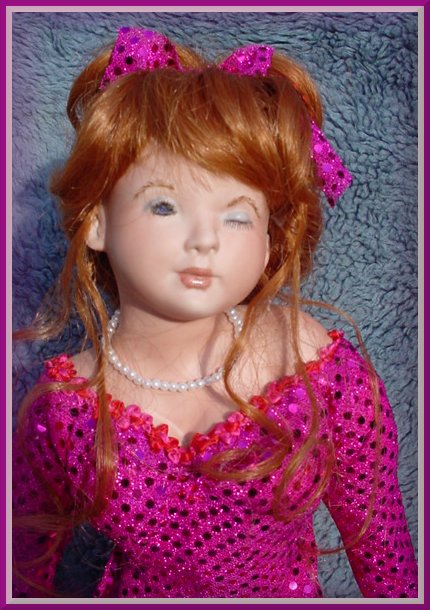 With Great pride, I am honored to spotlight
Linda Watrous's:
"Talula".
Thanks to Her Husband Lyle for allowing us to
Spotlight some of Linda's interpertations of her dolls.

.
Kelly RuBert: Where to Apply Colors:
China Paints & Media by Virginia LaVorgna
.
1) Antiquing, Inside Mouth: Rose Mirage
2) Eyebrows: Deep Auburn, Barely Brown
3) Eyelashes: Black Velvet Matte
4) Eyelids:
Very Dark Brown, & Lavender Shaddow
5) Lips. & Cheeks, Blush: China Doll
6) Lip Accent, Cheek Accent: Persimmon
7) Fingernails/Toenails:
Rose Mirage & White Velvet Matt
.
.
DA 1319 Body Pattern Available only w/complete doll parts purchase.
.
Available in Porcelain SFGW (Soft Fired Greenware),
Bisque Blank (Unpainted Bisque), or
China Painted Porcelain Bisque (Painted Bisque)

Dress Pattern DA 1322
Talula lShoulder Head
20" S-16 Arms
20" S-16 Legs