11 1/2 Lil' Women
18" Genealogy Series
Fashion Lady Doll
By Vicki Hamilton
Vicki's Original Molds



11 1/2 Lil' Women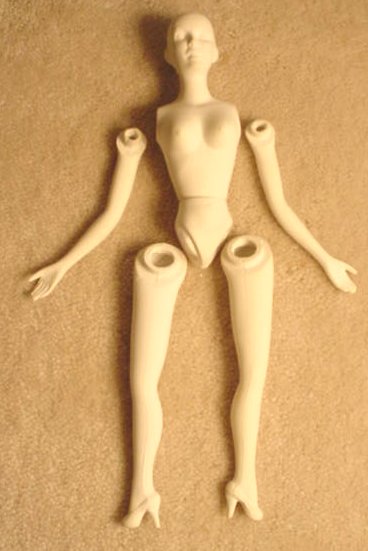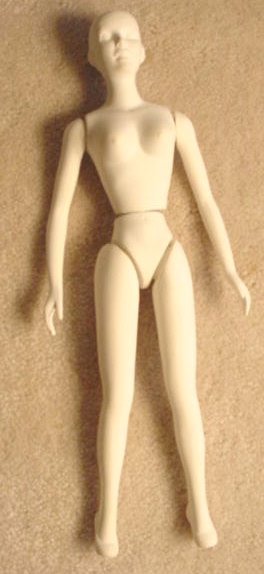 11 1/2"
All Porcelain Fashion Doll
Head w/Upper Torso
Body
Arms
Legs w/Heels
V277
Available Heads:
Elizabeth V294
Marilyn V295
Vivien V288
.

.
18" Genealogy Series
.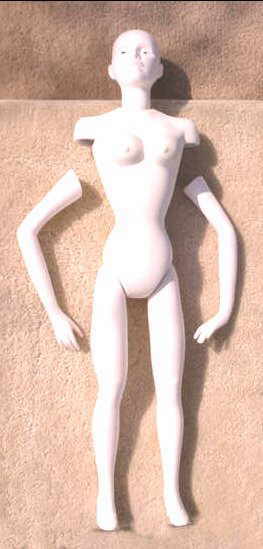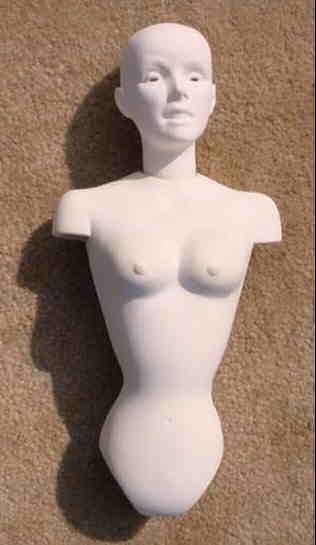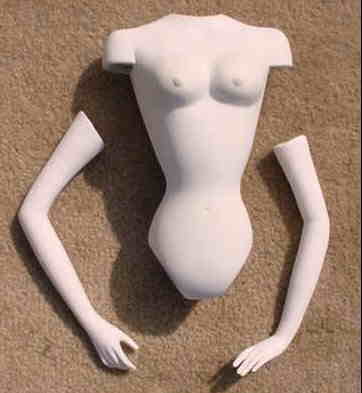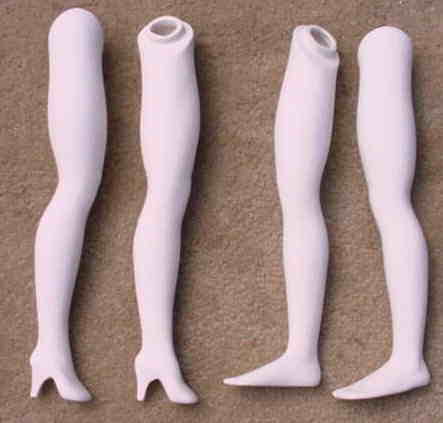 18"
Porcelain Fashion Doll
(Wider Wasted Dolls)
.
Head (Movable Head)
Body for MH - OS V264
** Arms are 3/4 Arms ** V190 1& V19
Full Straight Arms (Flapper Doll) V033
Legs Choice: Heels V212
or Barefoot V308
or Sitting Down Legs V211
Lady Full Legs V006
.
Heads Available:
Ashley V275
Elizabeth V267
Lena V313
Lillie V268
Marilyn V266
Midori V281
Vivien V265

Private James Wilson V075
Man's Full Arms V051
Bareflat Feet V308
.


.
** The 3/4 Arms can be attached to the Off-the-Shoulder Fashion Doll Body
using either 2 sections of "pop armature beads" or electrical conduit.
Detailed Instructions provided with doll order.

.
Available in Porcelain SFGW (Soft Fired Greenware),
Bisque Blank (Unpainted Bisque), or
China Painted Porcelain Bisque (Painted Bisque)
all with or without a Kit

.
Revised: 8-2009
11 1/2 Lil' Women Molds
V-288 Lil' Vivian
V-294 Lil' Marilyn
V-295 Lil' Elizabeth
V-277 Arms 1 of 3
V-277 Torso 2 if 3
V-277 Legs 3 of 3
.
18" Genealogy Series Molds
.
V 190 3/4 Left Arm
V 191 3/4 Right Arm
V 212 Full Legs w/High Heels
V 264 Body w/ Well for M11 heads
V 265 M11 Vivian Head
V 266 M11 Marilyn Head
V 267 M11 Elizabeth Head
V 268 M11 Lillie Head
V 275 M11 Ashley Head
V 281 M11 Midori Head
V 308 Legs w/Barefeet
V 313 Lena M11 Head