Estelle
Sculpted by Ron Booker
Seeley's Mold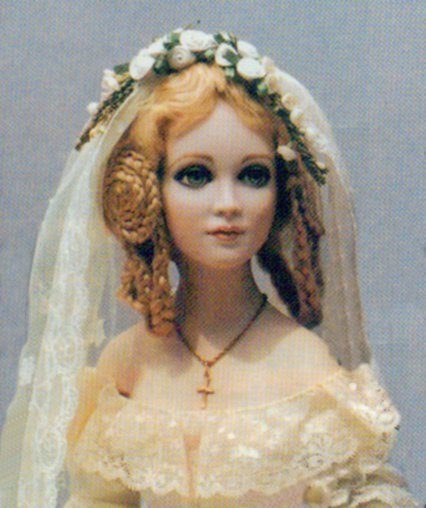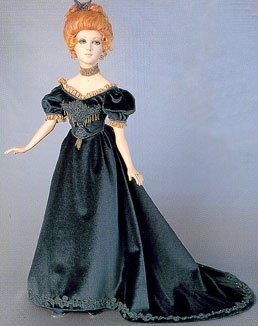 Available:
Lady Series
.
23" Estella Shoulder-Head
Estella Arms
Estella Legs
.
Soft Fired $35.00
Bisque 70.00
.
Return Links:
.
Alphabetical Link
Series Link
.
Wig Size: 8/9 " (81/4" circ.)
Eye Size: 12 mm
Doll Size: 23"
.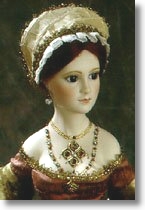 .
Elegant and charming modern lady sculpted by Ron Booker.
Exquisite facial features, slightly turned head, slim neck, delicate shoulders and feminine bustline.
Arms bent at elbows and wrists.
Legs start at knee and end with gently pointed toes.
Painted or glass eyes, pierced ears.
.
Doll Artisan, Vol. 17, No. 1;
Doll Pro April/May/June 1997.
.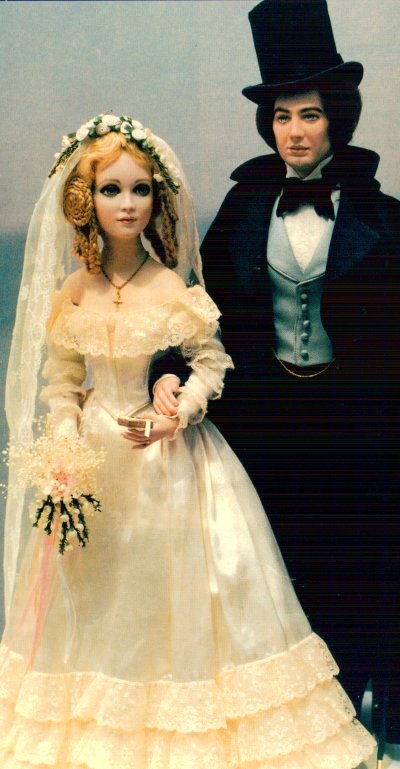 Estelle & Harte
.
Available from Seeleys.com
S857 Estella shoulder-head mold.
A9857 Arm mold.
L9857 Leg mold.
BP75 body patternh
MP46 1895's Evening gown, underwear
WSMD18 Estella worksheet.