Harmony
Artist: Jan Garnett
Jubilee Molds /S&S Fired Arts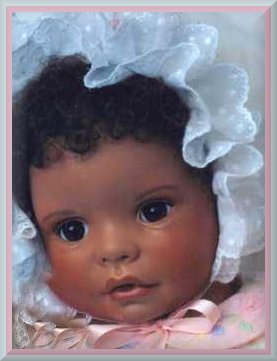 Available:
Baby/Infant Series
.
21" Harmony Head
Hands
.
Soft Fired $23.00
Bisque 45.00
.
Harmony ordered in Ethnic Slip is extra $5/$10
Teeth are not molded into the mold. (see below)
.
(Also see: Peace)
.
Interchangeable Parts:
.
TBD
Legs are available for additional charge - inquire
.
Return Links:
Alphabetical Link
Series Link
.
Eye Size: 20 mm
Wig Size: 13/14 in.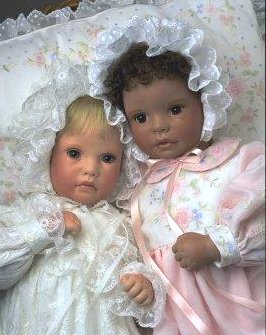 .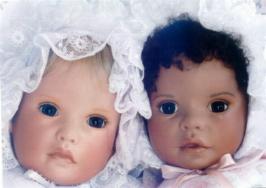 Peace & Harmony
.
Cloth Body Pattern supplied with purchase of Porcelain head and hands.
Information from Seeley's website page:
J301 Harmony head mold. $91.00
JA300 Peace & Harmony hand mold. $34.00
Costume pattern: P348 Long baby gown, bonnet, slip, panties pattern.
Harmony compliments her little blonde sister "Peace".
Both of them wish for Peace and Harmony in the world as well.
.
Teeth are not molded into the mold. SFGW orders would order: "mouth starter hole"
The picture that shows inseted teeth, customer will have to fit & install in SFGW.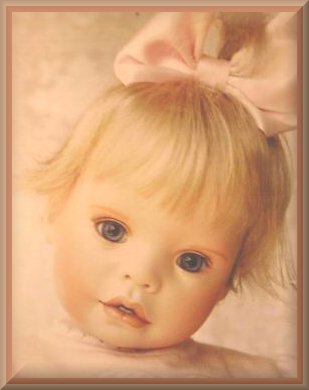 SFGW Head only $18.00
Hands only pair $6.00