Peace
Artist: Jan Garnett
Jubilee Molds /S&S Fired Arts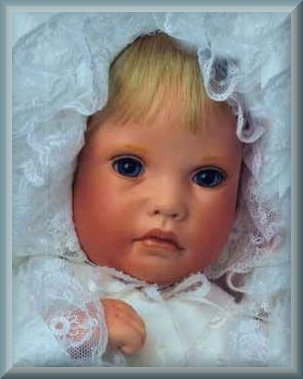 Available:
Baby/Infant Series
21" Peace Head
Hands
Soft Fired $23.00
Bisque 45.00
(Also see: Harmony)
.
Interchangeable Parts:
.
TBD
Legs are available for additional charge - inquire
.
Return Links:
Alphabetical Link
Series Link
.
Eye Size: 20 mm
Wig Size: 12/13 in.
.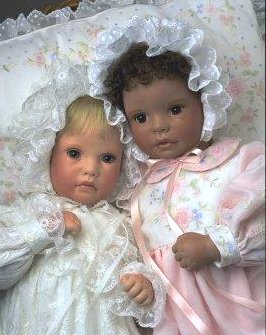 .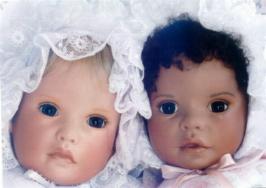 Peace & Harmony
.
Cloth Body Pattern supplied with purchase of Porcelain head and hands.
Information from Seeley's website page:
J300 Peace head mold. $91.00
JA300 Peace & Harmony hand mold. $34.00
Costume pattern: P348 Long baby gown, bonnet, slip, panties pattern.
Peace is a delightful little girl who loves her brown skinned sister "Harmony"..
Both of them wish for Peace and Harmony in the world as well.
Teeth are not molded into the mold. SFGW orders would order: "mouth starter hole"
The picture that shows inseted teeth, customer will have to fit & install in SFGW.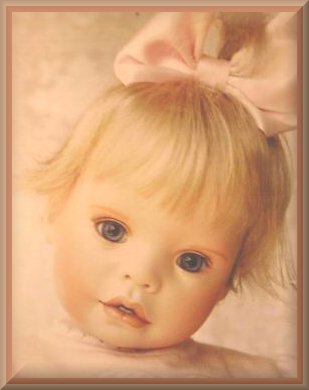 SFGW Head only $18.00
Hands only pair $6.00