Jane
Sculpted By Thelma Resch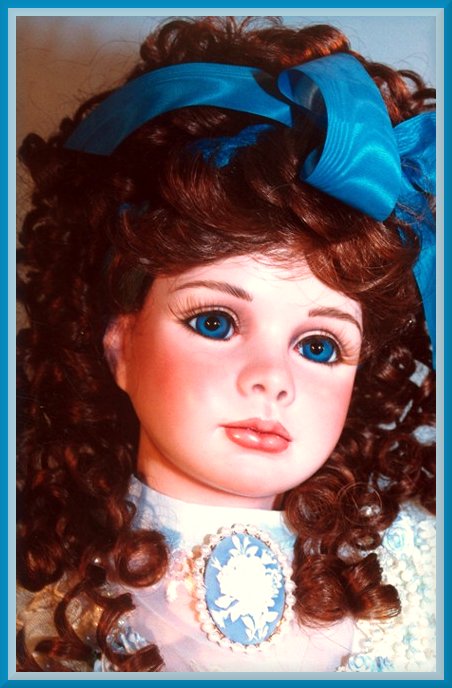 Spotlight
"Linda Plaskett"
Painted by & Picture of Doll
Show with permission
.
Available:
Teen/Lady Series
.
32" Jane Head (Circ 13.5)
Jane Shoulderplate 15A
Jane Arms 15 B
Jane Straight Legs 15C
.
Soft Fired $40.00
Bisque 85.00
.
Return Links:
Alphabetical Link
Series Link
.
Wig Size: 13/14 inches
Eye Size: 20-22 mm
.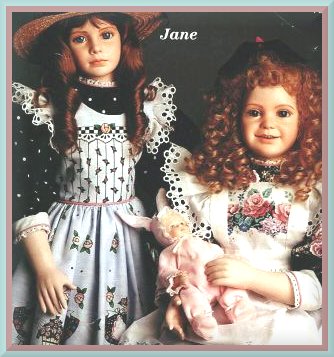 Jane & Dixie
.
Also See other 30" - 32" Series:
Dixie
Jane
Maggie
Martha
Nancy
Rachel
30" Juliet
.
.**Please keep in mind that these pictures are from other doll artists;
they are not my own creation**

An option shared by Linda Plaskett,
linda@DollCreations.com :
Pictured is:
Thelma Resch's ready to dress Maggie on the Doll Artworks body,
with the 28 inch standing toddler legs.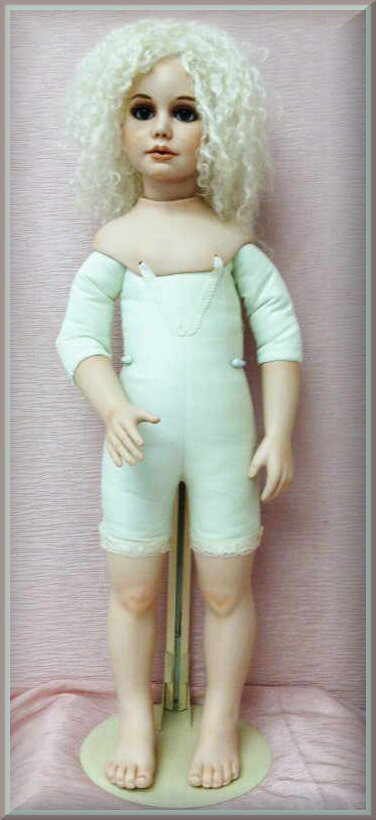 Picture of Assemble doll and option shown & shared with permission form Doll Artist" Linda Plaskett")
Maggie still has her own arms, and but came out to be 29" tall
by using the DAW 28" Standing Body pattern
so it is a little shorter than the 32 " Thelma Resch child dolls body pattern.
Just an option shared by "Linda Plaskett."
This option will works on all the 32 " Thelma Resch child dolls
(Nancy, Martha, Maggie, Roma, Rachel and Jane)
32" Doll Head
32" Shoulderplate
32" Jane Arms
28" Whitney DAW Standing Legs
28" DAW Standking Body Pattern DA 1114
or 28" Crystal DAW Sitting Legs
28" DAW Sitting Body Pattern DA 1130
.
Soft Fired $40.00
Bisque 85.00
.

.This Porcelain Doll is:
Available in Porcelain SFGW (Soft Fired Greenware),
Bisque Blank (Unpainted Bisque), or
China Painted Porcelain Bisque (Painted Bisque)
.
Revised: 3-2013
.
MDT15 Head $110
MDT15A S/Plate $35
MDT15B Arms $40
MDT15C Legs $45
RPT15 Pattern .

NOTE:
Jane, Dixie, Martha & Roma use Jane's arms, legs & shoulderplate;
Nancy & Maggie share a shoulderplate & use Jane's arms & legs