Jessica
by Traudi Ostertag
Doll Artworks Mold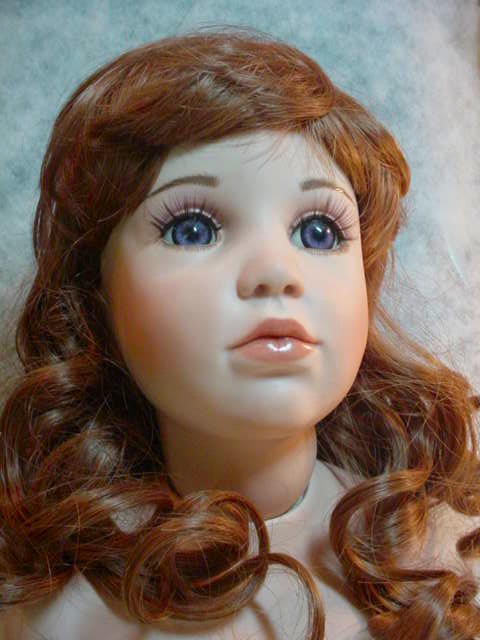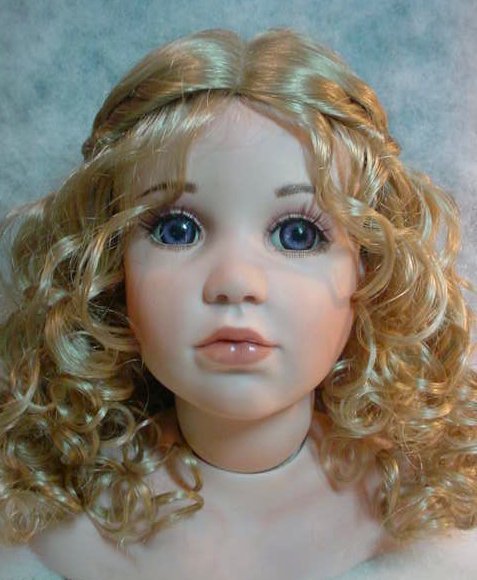 Many Faces of Jessica
Available:
Teen/Lady Series
.
30" Jessica Head
Bailey Shoulderplate
Jessica Arms
Jessica Legs
.
Soft Fire $35.00
Bisque 75.00
.
Interchangeable Parts:
Shelby S/P
ARMS
LEGS
Return Links:
Alphabetical Link
Series Link-Teenager
Series Link- Lady
Wig Size: 14/15 inches
Eye Size: 22 mm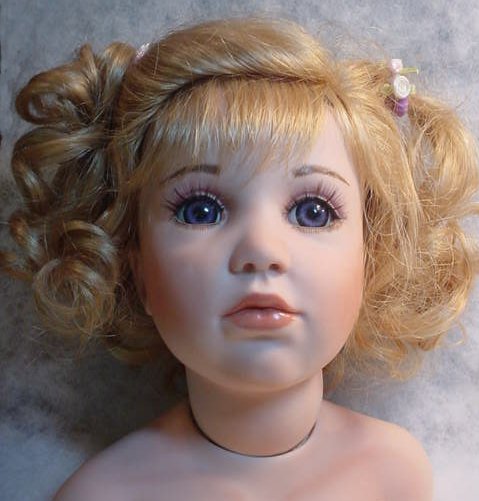 SOME HAVE ASKED ABOUT THE REAL ARTIST.
I WAS TOLD THAT THE SCULPTOR OF CASSIE/ JESSICA IS HILDEGARD GUNZEL.
THE MOLD WAS MADE BY THE DOLL ARTWORKS IN 1992.
CASSIE/JESSICA IS A CUTE CHILD OR YOUNG LADY
DEPENDING ON WHICH BODY, ARMS AND LEGS USED
SHE FINISHES TO A 28" - 31" DOLL.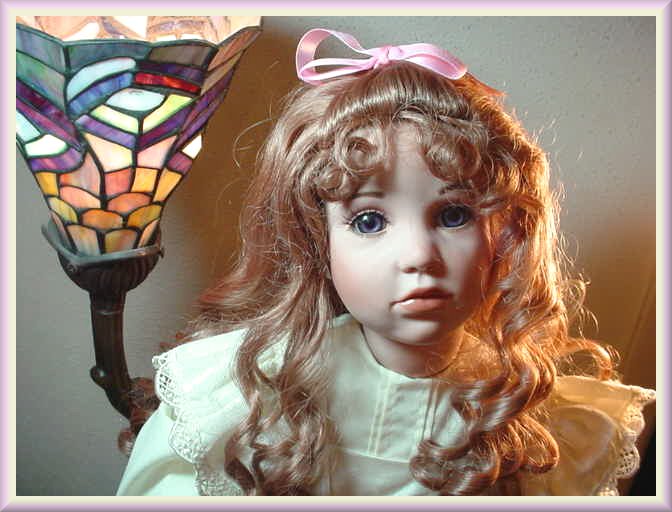 Click Here to Go to Our Gallery Page on Jessica
Live Auction Item for the
2007 First Annual Scholarship Gala of the
East Montgomery County Scholarship Foundation
Held on June 5, 2007
Available in Porcelain SFGW (Soft Fired Greenware),
Bisque Blank (Unpainted Bisque), or
China Painted Porcelain Bisque (Painted Bisque)
all with or without a Kit