Sonny Boy
Sculpted by Dianna Effner
Expressions Molds



.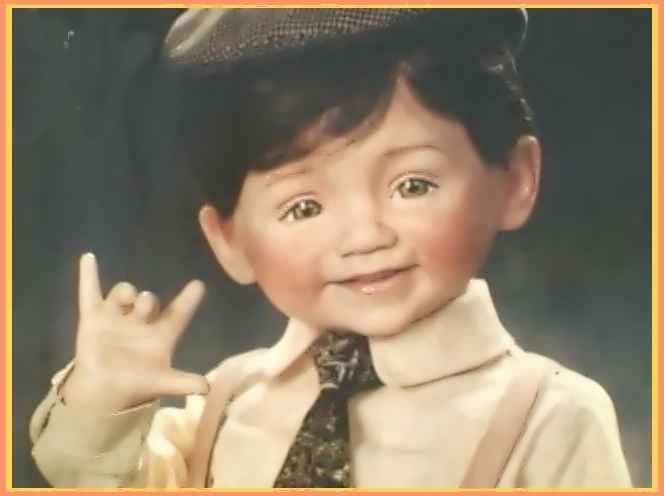 .
Click here to see full view picture of:
Sonny Boy as Raggy Ann & Andy
(They use Kayla II "Huggy Arms")
.
Available in 2 Sizes: As "Boy" or "Girl"
Child Series-Expressions

Sonny Boy Head
Kayla Shoulderplate
"I Love You" Arms
Kayla Straight Legs
.
14" Size
Soft Fired: $25.00
Bisque: 60.00
.
24" Size
Soft Fired $38.00
Bisque 80.00
.
Interchangeable Parts:
Toddler Arms
Toddler Legs
Return Links:
Alphabetical Link
Series Link
.
For: 24" Size
Eye Size 20 mm
Wig Size 14/15"
.
Sonny Boy and Sis (Sonny Boy as Girl)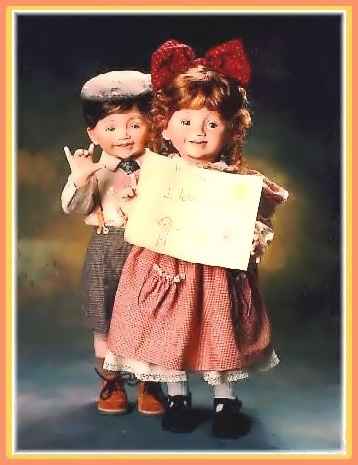 Also see:
Kayla
Playtime Kayla
Miranda
Molly
Sonny Boy
.
This Porcelain Doll is:
Available in Porcelain SFGW (Soft Fired Greenware),
Bisque Blank (Unpainted Bisque), or
China Painted Porcelain Bisque (Painted Bisque)
.

.
14" Sizes
You can make Molly (& other's listed below) with the pose-able body
but you will need to substitute the 14 inch Lovey shoulder plate
because the neck is bigger than the portrait series.
Other doll that will work work with the
Lovey Shoulder Plate are:
Molly
Kayla I and II,
Sonny Boy
Miranda, and
Sis,
Jennifer,
Ashley,
and Lovey