Dallas
Artist: Jan Garnett
S&S Fired Arts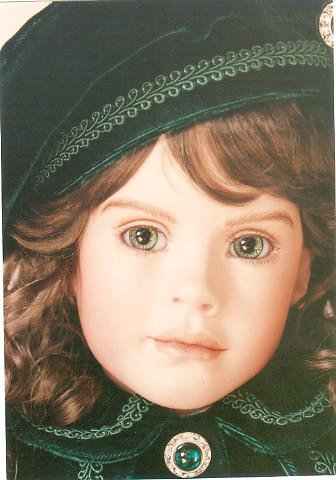 .
CLICK HERE FOR MORE PICTURES OF DALLAS
.



Available in Two Sizes:
Toddler/Teen /Lady Series
.
Dallas Head
Garnett Shoulder plate
Garnett Arms
Garnett Straight Legs
.
25" Dallas
Soft Fired $30.00
Bisque 60.00
.
35" Dallas
Soft Fired $35.00*
Bisque 70.00**
.
Substitution of:
JC100 Large Garnett Chest Plate (33" size only)
* Add $5.00 to 33" SFGW Price
**Add $10.00 to 33" Bisque Price
.
Interchangeable Parts:
.
ARMS
LEGS
.
Return Links:
Alphabetical Link
Series Link-Child/Teen
Series Link-Lady/Teen Series
.
For 25" Size
Wig Size: 12/13 inches
Eye Size: 16-18 mm
.
For 35" Size
Eye Size: 20 mm
Wig Size: 14/15 inches
.

Also See:
Ashlyn
Asia
Atlanta
Dallas
Denver
Dresden
Kenya
London
Shavon
Shelby
Shena
Sierra
.
.
Available in Porcelain SFGW (Soft Fired Greenware),
Bisque Blank (Unpainted Bisque), or
China Painted Porcelain Bisque (Painted Bisque)
.
.
~Customer Spotlight ~
Doll, Costume, & Pictures of Dallas by "Christine Wadella"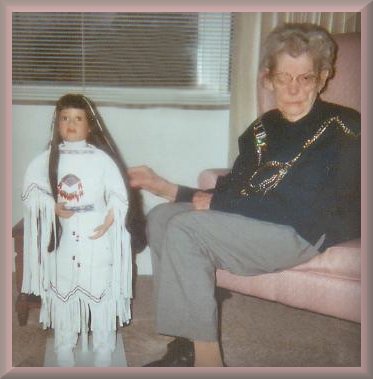 .
.
Christine, was one of our very Special Customers who graciously shared this picture of
Herself and her finished "Dallas as an Indian".
She never had the internet, so she wrote me a note on the back of this picture.
By 2007 she had done over 2,000 dolls
In my opinion she is amazing - she sews all her own doll clothes and paints beautifully.
She was so talented, delightful, interesting to share stories with, and have as a customer.
*****
Christine Boyd Wadella
April 10, 1927 - August 21, 2010
.
Information available from
Seeley's website page:
Dallas (Large) HeaChristined Mold $119.00
Item Number: J102
Doll size: 35" (89cm), eyes: 20mm, head circ.: 14" (35.5cm)
J102 Dallas (large) head mold. Wt. 17lbs.
JALS100 Large Garnett arms, legs and shoulder plate mold set. Wt. 51lbs.
P301 Body pattern.
Costume pattern: P326 Velvet party dress, underskirt, bloomers pattern.
-----
Dallas (Small) Head Mold
Item Number: J202
Doll size: 25" (63.5cm); head circ.: 12" (30.5cm), eyes: 16-18mm
J202 Dallas (small) head mold. Wt. 10lbs.
JALS200 Small Garnett Arms, legs and shoulder plate mold set. Wt. 25lbs.
P305 Body pattern.