Betty Ruth
Sculpted by Betty Ruth Burchfield
Little Reb's Molds by Rick Van Hellens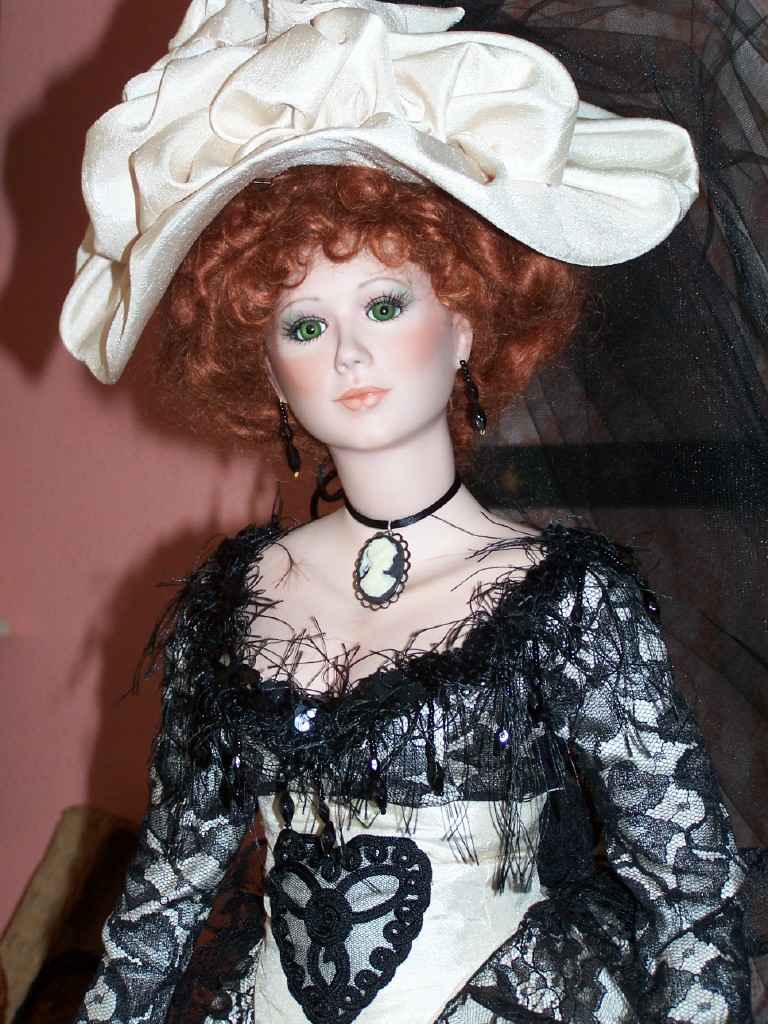 Finished Doll and Photo By Doll Artist Arlene Dangerfield
Available:
Fashion Lady Doll Series
.
29" Betty Ruth Head
* Breastplate
* Arms
* Legs
.
Soft Fired $35.00
Bisque 75.00
.
Interchangable Parts:
Ali Hanson 29" Lady Doll Series
Arms & Legs only
(Additional cost to above price)

.
Return Links:
Alphabetical Link
Series Link-Lady
.
Eye Size: 14 mm
Wig Size: 10/11 in.
.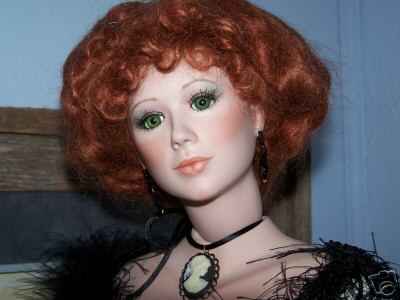 .
Some of the Features of the Little Reb's Dolls
• Legs are sculpted from knees down allowing the doll to sit or stand
• Mold shoes with heels allows a variety of ways to make shoes (instructions will be available)
• Breastplate ends below breast (must be seen to be appreciated)
• Hands and arms are sculpted above the wrist which allows for many arm positions.
Her beautiful hands have long fingernails and separated fingers.
Small rings may be added easily.
.
Front View Body
Side View Body
.
• Patterns for Little Reb dolls are available from her on her website:
http://www.littlereb.com
.
Also See:
Betty Ruth
Debbie
Jamie Marie
Jessica La Rue
Madison Brie
Midge
.
21" Judith - all Porcelain
.
This Porcelain Doll is:
Available in Porcelain SFGW (Soft Fired Greenware),
Bisque Blank (Unpainted Bisque), or
China Painted Porcelain Bisque (Painted Bisque)