Judith
Sculpted by "Betty Ruth Burchfield"
Little Reb's Molds by Rick Van Hellens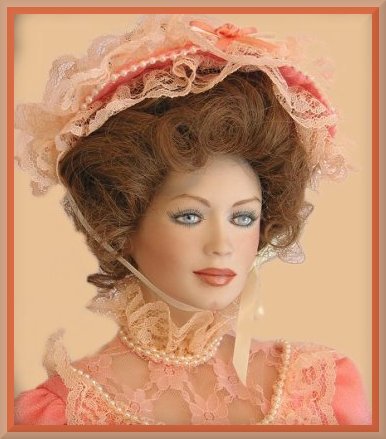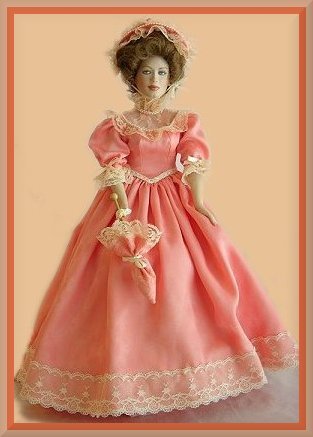 Available:
Fashion Lady Doll Series
.
21" Judith Shoulderhead
* All Porcelain Regular Arms
All Porcelain Standing Legs/Heels
.
Soft Fired $40.00
Bisque 85.00
.
* You may also chose from two sets of arms.
Regular Arms #1, and Salute Arms.
Regular arms will be included if not otherwise specified
.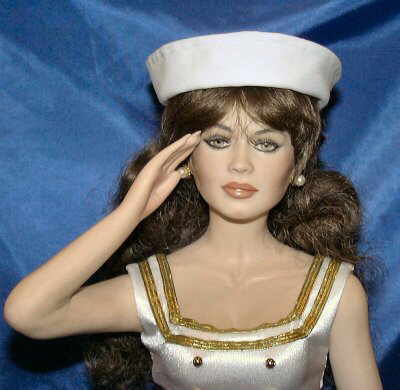 Return Links:
Alphabetical Link
.Series Link-Lady
.
.
** Eye Size: 8 mm
Wig Size: 8/9 in.
Head Circ: 8.5"
.
** "Little Reb recommends these eyes to be painted
because of the small size of the eye opening"
.
"Dressing this body is a dream, as she has no neckline separation." by Reb
Patterns & Wigs for Little Reb dolls are available from her on her website:
http://www.littlereb.com
.
Pictures below are from Little Reb's Website
Click each picture for Close Up View of each Doll in Costume
.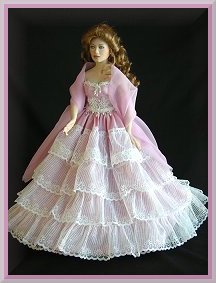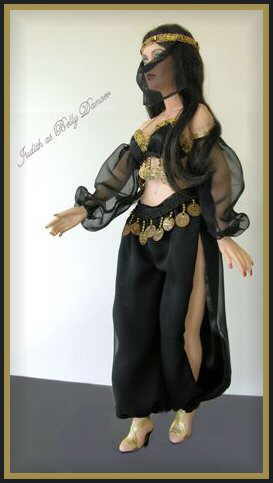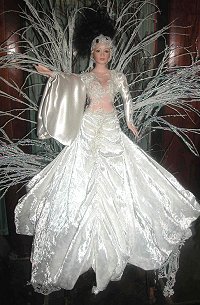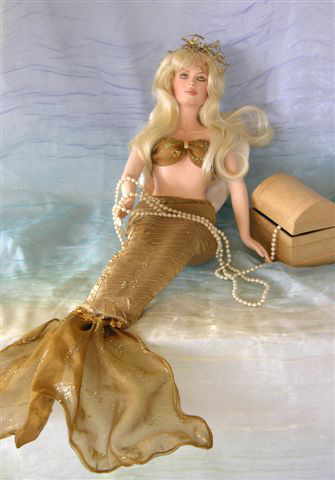 Judith as Ice Queen and as Mermaid
.
Length of Porcelain Parts
.
Head/Full Torso
SFGW 12" Bisque 11"
.
Full Porcelain Arms
SFGW 9.5" Bisque 8.5"
.
Full Porcelain Legs w/Heels
SFGW 14" Bisque 13"
.
.
Note: Judith is an All Porcelain Doll so body parts must be fitted
when limbs and torso are both in the wet greenware stage for parts to fit properly.
So Complete doll must be ordered not replacement parts.
.
Notes: If you are putting a hole in her body at the crotch,
extend the pole to her neck.
Always too much is better than too little.
Rule of thumb for that even if the doll balances well
go ahead with the extended length.
.
Also See:
Betty Ruth
Debbie
Jamie Marie
Jessica La Rue
Madison Brie
Midge
.
21" Judith - all Porcelain
.
This Porcelain Doll is:
Available in Porcelain SFGW (Soft Fired Greenware),
Bisque Blank (Unpainted Bisque), or
China Painted Porcelain Bisque (Painted Bisque)