Lorelei
by Kelly RuBert
Doll Artworks Mold


~ Customer Spotlight ~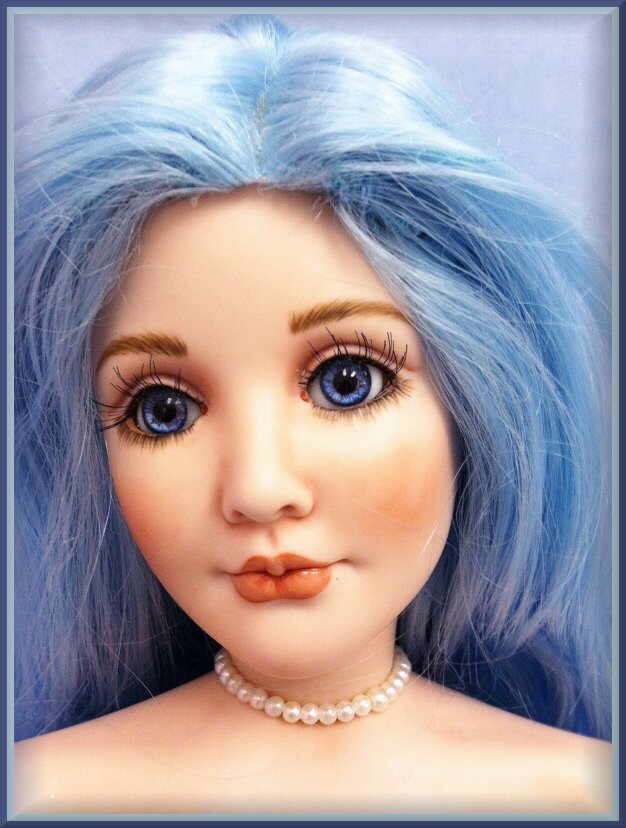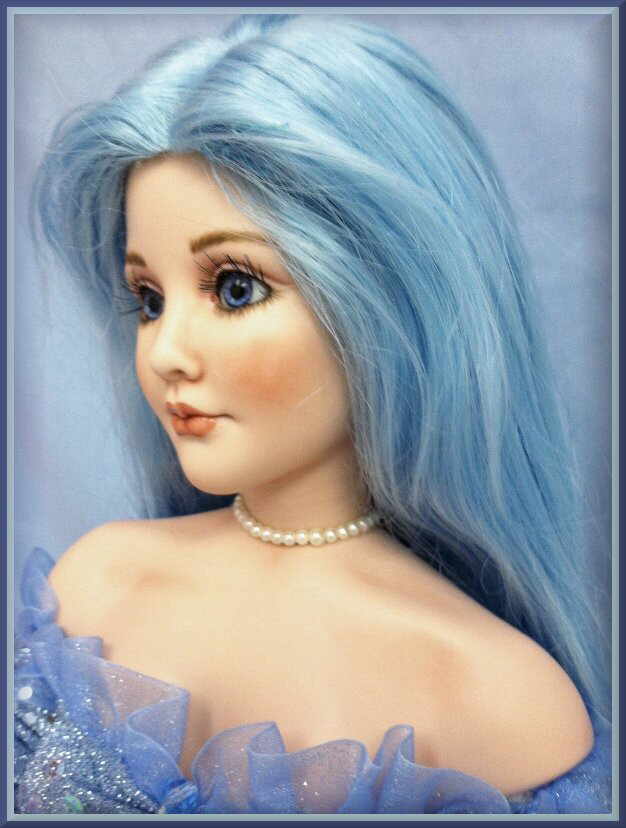 Doll & Picture of
by Linda Plaskett
Shown with permission by artist
Click on pictures for fuller view
.
Available:
Lady Mermaid/Fashion Doll Series
.
23" Mermaid Series
.
23" Lorelei Head
Hope Torso
Pin-Up Arms
.
Soft Fired $25.00
Bisque 55.00
.
Lorelei with Fashion Doll Legs:
.
Soft Fired $35.00
Bisque 80.00
Interchangeable Parts:
Fashion Doll Body Parts Page
.
Click here for Pictures of Sirena (Body Assemble)
.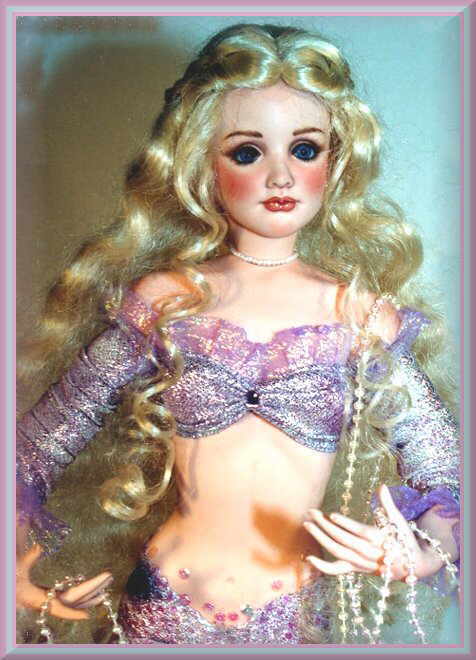 Spotlight by Doll Artist: Lina Plaskett
Picture of her Doll used with Permission
.
Return Links:
Alphabetical Link
Series Link
.
Eye Size: 10 mm
Wig Size: 7/8 inches
Mermaid Assembly Instructions w/ Pictures
.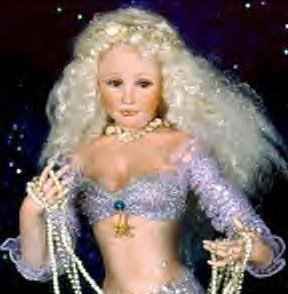 Assembly Instructions for DAW 23" Fashion Dolls
.
Also See 23" Fashion Ladies:
Angie
Chari
Grace
Hillary
Hope
Jennifer
Kate
Linda
Lorelei
Margarita
Marla
Millie
Morgan La Fey
Pearl
Pin Up Girl
Sirena
Tracy
Willow

..

Eye Openings: (If applicable - some smaller eyes must be painted by customer)
.
Ask about Long Mohair wigs available for this series of Fashion Dolls

20 mm Neck connectors available
Small pates available.
Eyes & Eyelashes avalable
.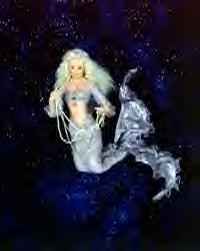 Available in Porcelain SFGW (Soft Fired Greenware),
Bisque Blank (Unpainted Bisque), or
China Painted Porcelain Bisque (Painted Bisque)